Feature Image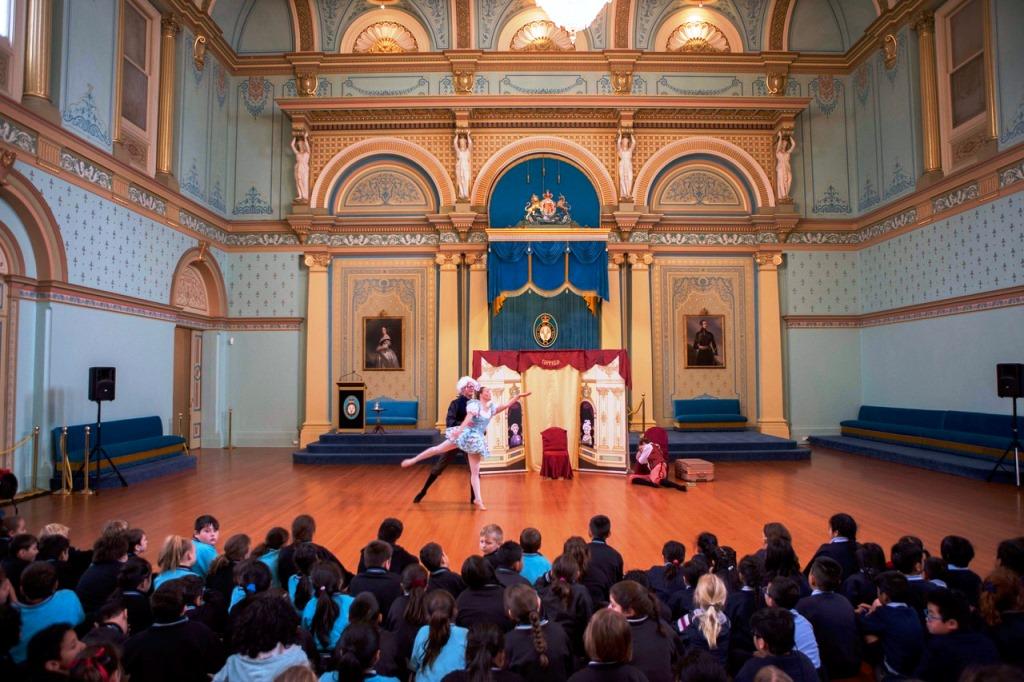 Introduction
The Australian Ballet came to Government House today, delivering dance workshops to promote STEM subjects and performing 'Coppelia' to more than 200 primary school students.
Body
The event was organised in conjunction with Creative Victoria as part of the Governor's Performance Series, and was enjoyed by students from four Melbourne primary schools.
The Australian Ballet Education Ensemble are specialist educators and professional dancers who have a dance-education approach to learning about STEM subjects -  science, technology, engineering and mathematics.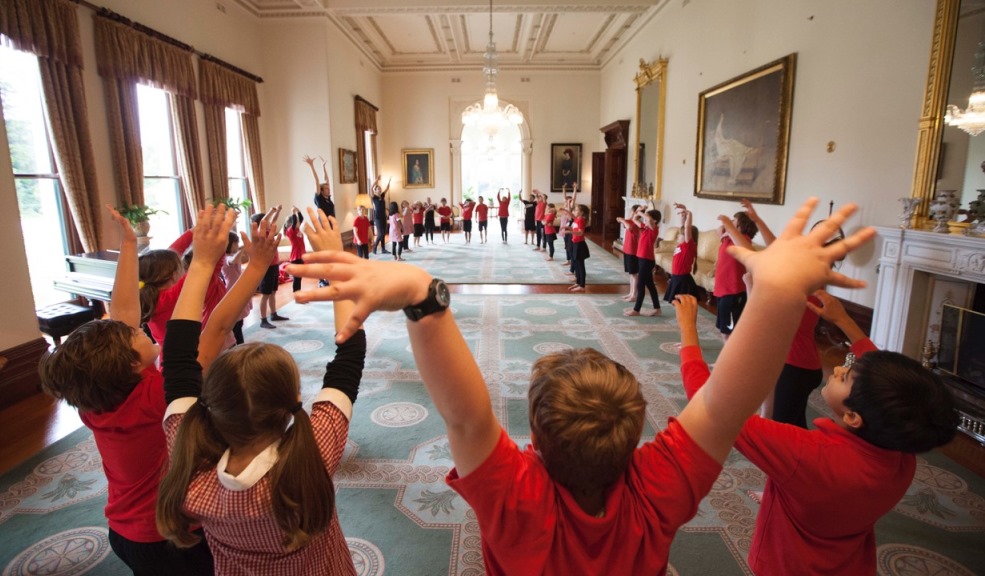 The Hon. Linda Dessau AC, Governor of Victoria, and her husband Mr Anthony Howard QC, watched the performance with the students.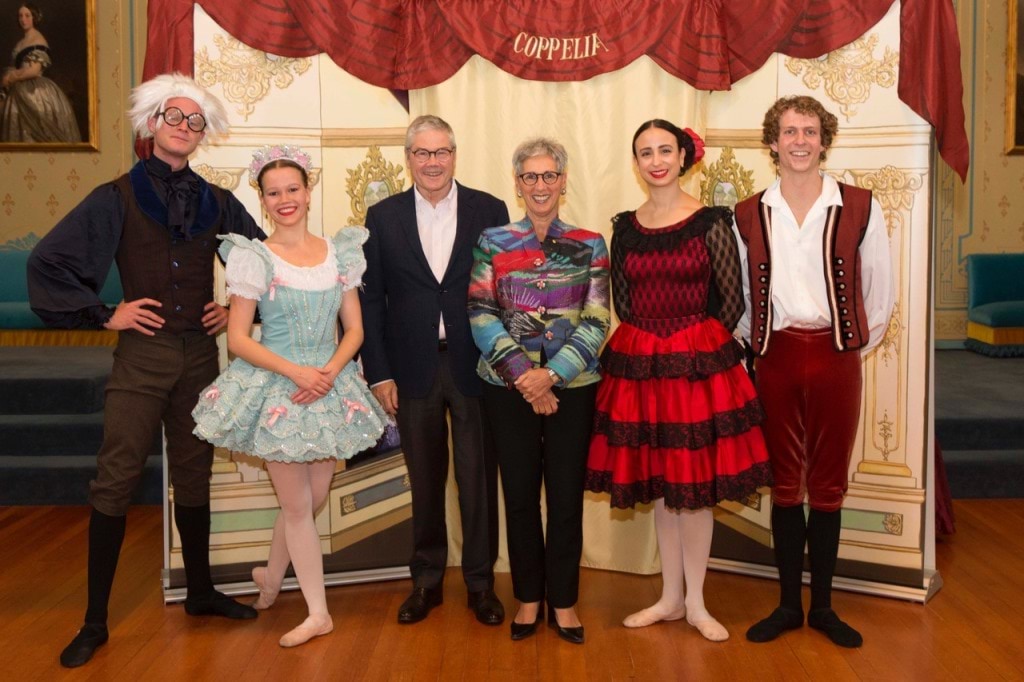 "We have  invited you here today in the hope that you will be inspired towards your own achievements,' the Governor told the students.
"Perhaps inspired towards achieving the joy of watching more ballet. Or encouraged to train hard in your chosen musical, sporting or other interests. Or even to appreciate for the first time the close links that can exist between the sports and the arts."
The Governor said  Victoria was fortunate to have the world renowned Australian Ballet School based  in Melbourne,  and acknowledged its work in reaching out to different communities, having performed to more than 100,000 students from 700 schools.
The Governor's Performance Series showcases Victorian musicians and performers from a range of genres, and is part of the Governor's aim to open up Government House to a diverse range of people and events.