Feature Image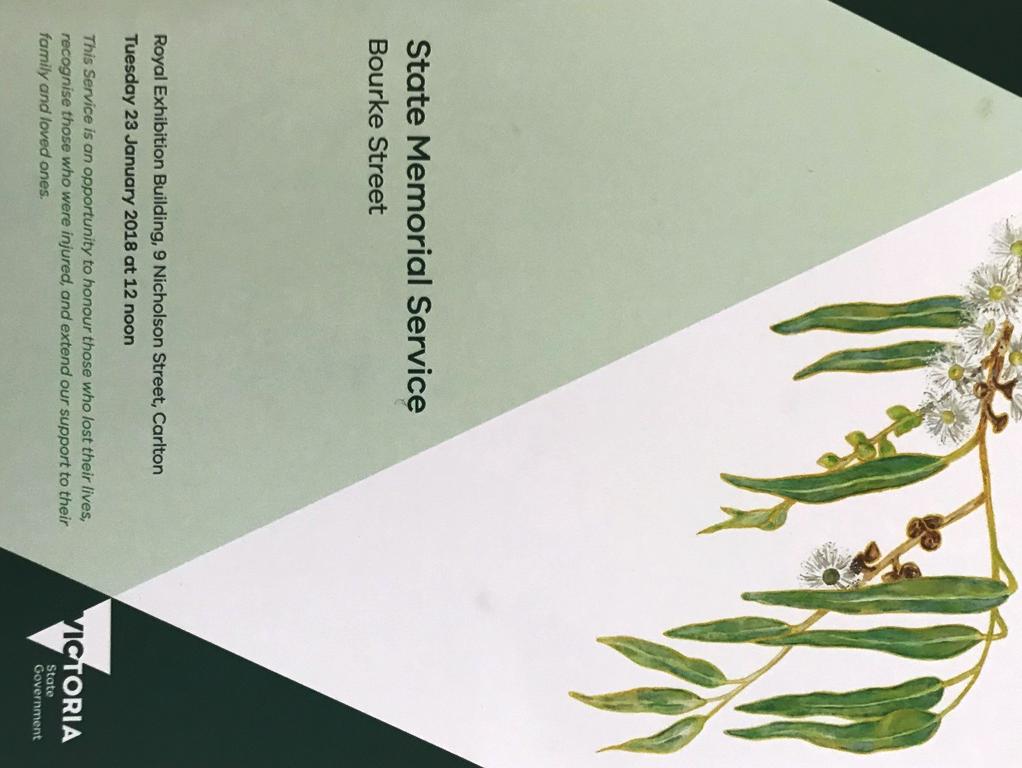 Introduction
The thoughts and hearts of all Victorians were with each person affected by the Bourke Street tragedy, the Hon. Linda Dessau AC, Governor of Victoria, told a State Memorial Service commemorating the first anniversary.
Body
"For the families who lost a loved one, we recognise that you grieve for your beautiful and loving children, siblings and partners. It is not fair. It is hard to fathom. They are irreplaceable," the Governor said.
"Of course, we cannot magically ease the heartache for you, but we can gather with you - so that you might know that so very many people care for you, to show that we have not forgotten your loss, and to offer you whatever support and comfort that we can."
The Governor said people had gathered at the memorial service 'because we simply feel stronger together'.
"Our shock, our hurt and our sense of outrage are assuaged when we know that we are not alone.  Our commitment to right and good are reinforced.
"For all of you – for each one affected by the tragic events of 20 January 2017 – my husband joins with me in saying that our hearts go out to you: personally, as parents, as proud Melburnians."
The Governor also thanked the emergency services men and women, the medical staff, and the civilian heroes for their response on the day and since the tragedy.
The State Memorial Service was held at the Royal Exhibition Building.
Read the Governor's speech.