Feature Image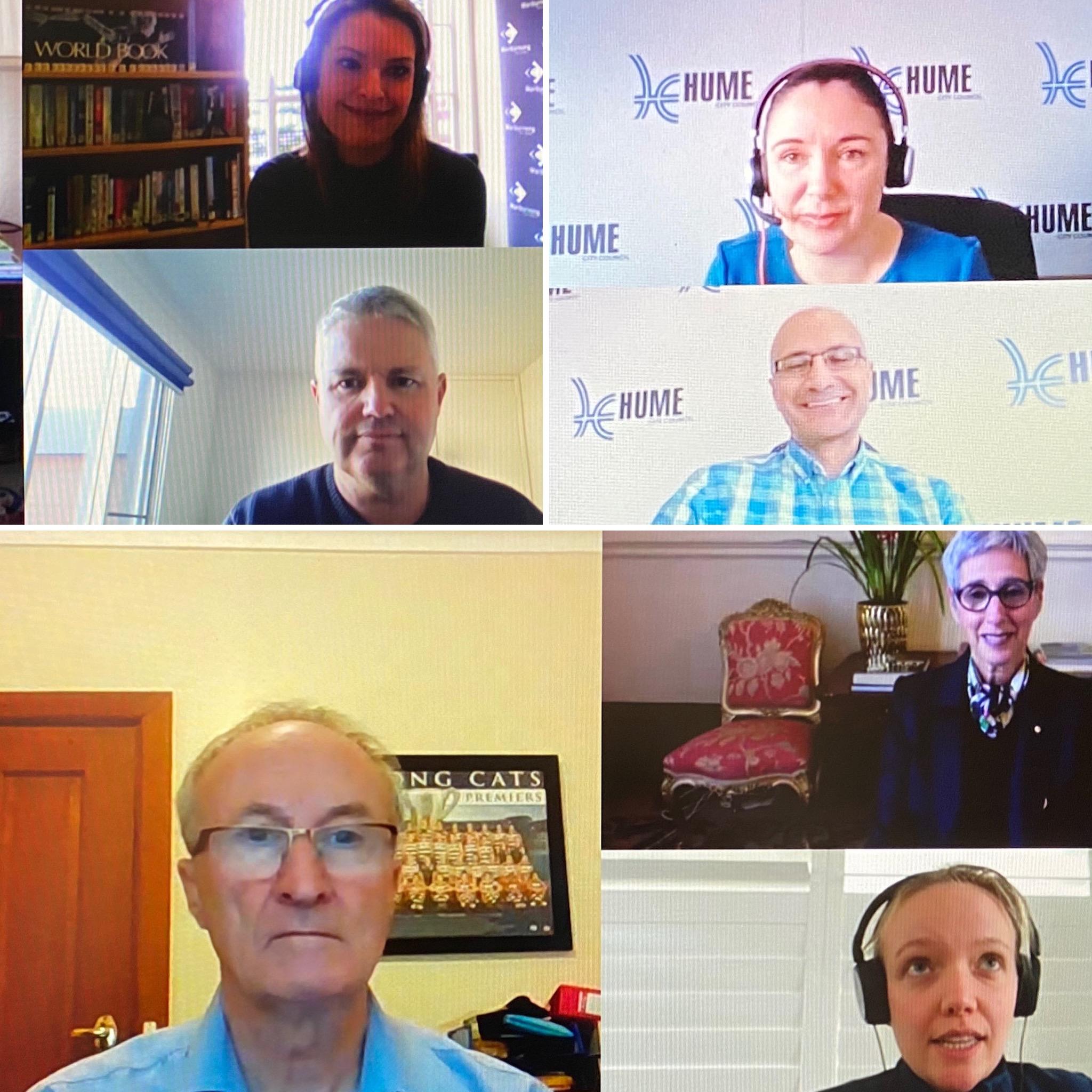 Introduction
The Governor has met with various Council representatives over the last week.
Body
Prior to a reintroduction of Stage 3 restrictions across all of metropolitan Melbourne and the Mitchell Shire, Victorians living in a number of local government areas within the north and north west of metropolitan Melbourne were required to isolate under the Chief Health Officer's Stay-at-Home directive. To assist in the effort to control the spread of COVID-19, residents in these local council areas were asked to stay home while extensive testing and contact tracing was carried out.
Over the past week, the Governor has conducted a number of virtual visits to the council areas whose residents were affected by the initial Stay-at-Home directive, including Maribyrnong City Council, Moonee Valley City Council, Moreland City Council and Hume City Council. The Governor spoke with the Mayor and CEO of each council and was grateful to hear about how the community has experienced recent events, and the work being undertaken by local government to support their residents, businesses and community groups, especially the most vulnerable.
These councils include some of the fastest-growing and most culturally diverse suburbs in our State, and combined are home to over 650,000 Victorians. More generally, the Governor was also grateful to hear about the many exciting developments in these dynamic parts of Melbourne's north and north west.
Local councils right across Victoria play a vital role in supporting the needs of their residents, and never more so than in challenging times. Acting as a local liaison point for their communities, during the early restrictions council workers provided much needed services to residents (in many languages), seeking to ensure they were well informed and had access to essential services.
The Governor welcomed the opportunity to hear about each council's priorities and responses to COVID-19 restrictions, to better understand the wide-ranging impacts of COVID-19 on all Victorians.