Feature Image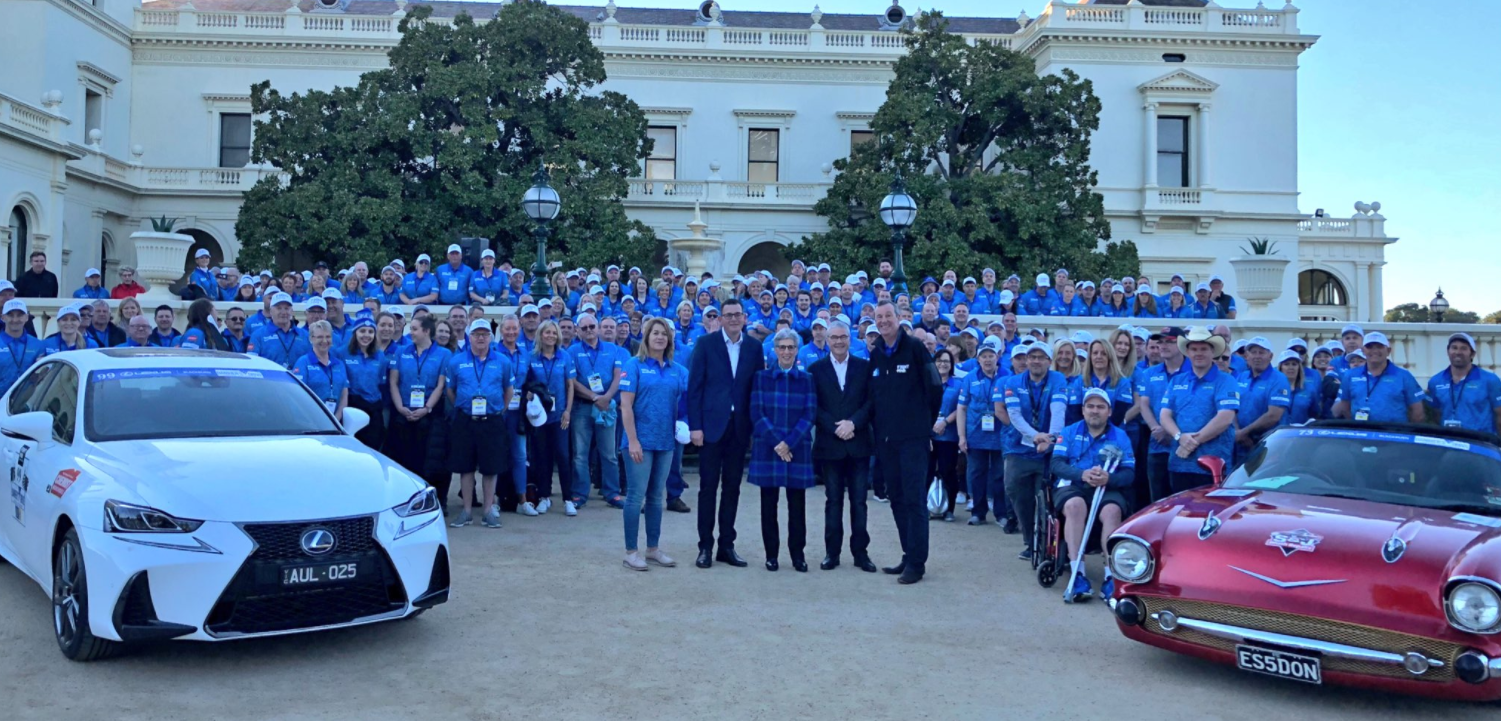 Introduction
The annual 'Daniher's Drive' to raise funds for research into a cure for motor neurone disease was launched at Government House today, with a stream of vintage and modern cars officially waved off by the Governor.
Body
The Hon. Linda Dessau AC, Governor of Victoria, and Mr Anthony Howard QC, hosted the event for the 360 drivers taking part in the four-day road trip that will take them through Woodend, Daylesford, Stawell, Horsham, Nhill, Apsley, Penola, Mt Gambier, Coleraine, Dunkeld and Geelong.
The event organiser,  Neale Daniher, who has MND and is Vice-Chairman of FightMND, is taking part in the drive along with members of his family.
The Governor said Mr Daniher was an inspiration.
'As an Essendon supporter, I note that Neale has many achievements to his name, but nothing can match the courage with which he has brought the issue of MND to the fore,' the Governor told those gathered at the launch.
'And nothing can match what has been built, thanks to Neale, and those around him – including family, friends, the AFL family, doctors, researchers and the Board members and staff of 'Fight MND'.
'Neale's foresight has meant that these fundraising and awareness raising initiatives no longer depend just on his own efforts, or those closely associated with him.
"He and others have helped build something sustainable. Something that will not stop until the cure is found.'