Feature Image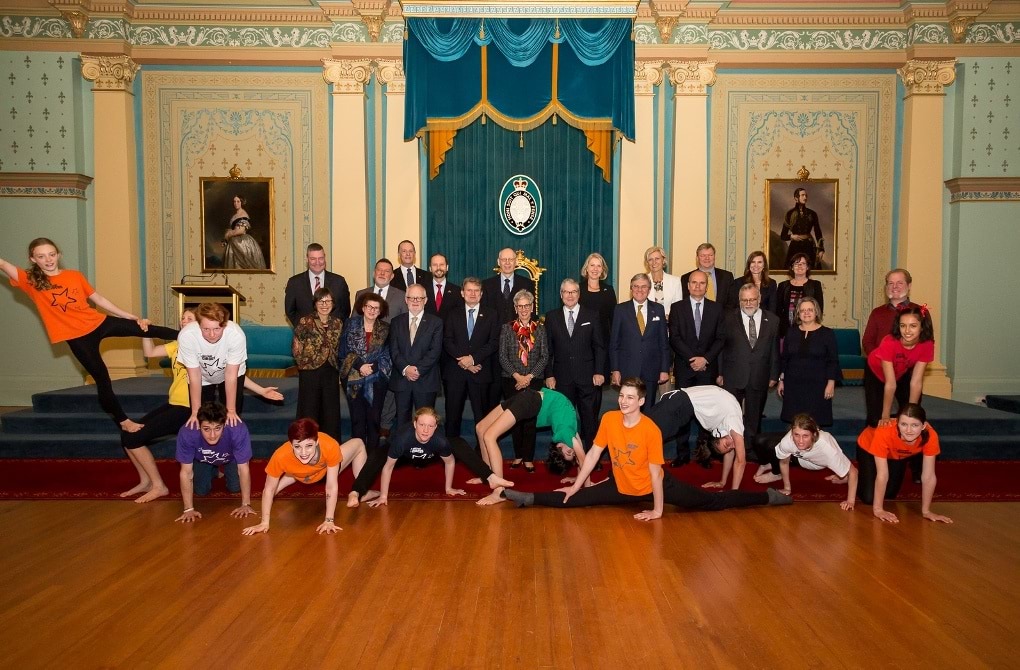 Introduction
A high-level delegation of  13  Ambassadors and a High Commissioner from the European Union was hosted by the Hon. Linda Dessau AC, Governor of Victoria, at Government House today as part of a visit to promote economic and cultural ties between Victoria and the EU.
Body
The delegation's program focussed on developing mutual opportunities in the areas of energy and climate change, infrastructure and planning, and the creative industries.
The delegation included Ambassadors from Austria, Demark, the European Union, Finland, France, Germany, Greece, Hungary, Ireland, Netherlands, Poland, Slovak Republic, and Slovenia, and the High Commissioner for Cyprus, and was coordinated by the Victorian Government.
As part of the visit to Government House, young performers from Westside Circus,  who have taken part in the EU's Erasmus Student Exchange Program, performed for the delegates in the Government House Ballroom.
With 28 member states, the EU is the world's largest economy and is Victoria's second largest merchandise trading partner and source of foreign direct investment.
The Governor said she hoped the visit had enabled the delegates to obtain a 'wide angle' understanding of Victoria's lively and buoyant economy, and the opportunities it shared with Europe.
'We have overlapping interests in the digital economy, transport, defence, construction and professional services. And in renewable energy sources in wind, solar, marine and biofuels,' the Governor said.
She highlighted Victoria's medtech and pharmaceutical sectors, and that Melbourne - which would soon be Australia's largest city - is one of only three cities in the world to have two universities in the global  top 20 biomedicine rankings.
The Governor said Victoria's diverse community shared strong connections with Europe, with more than half of Victorians having European ancestry.
'We are indeed fortunate that we share well-established relationships upon which to keep building.'