Feature Image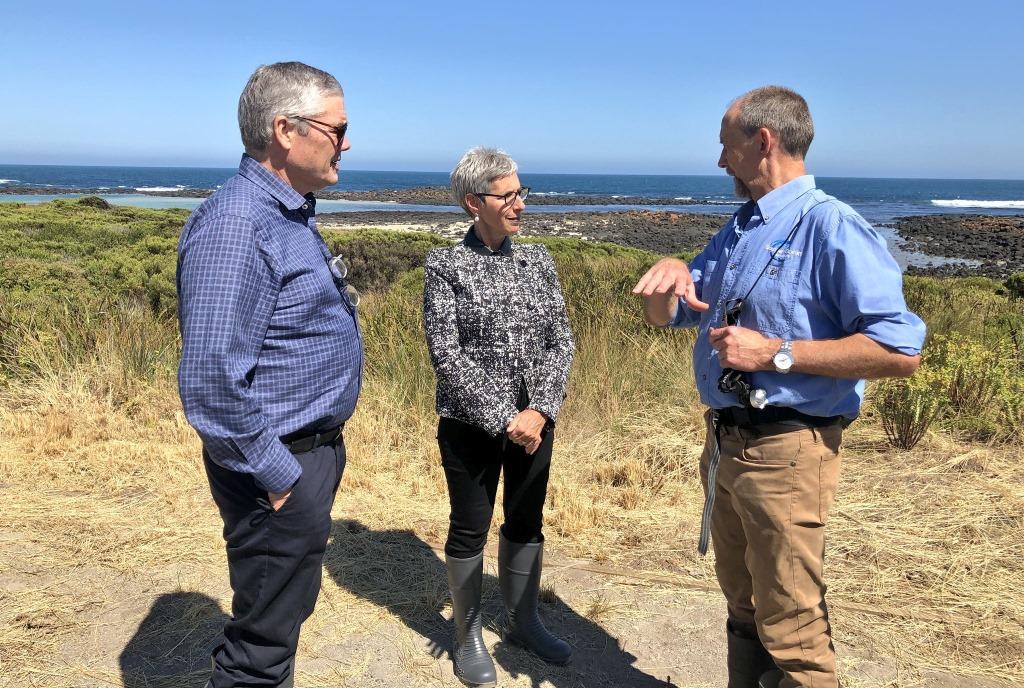 Introduction
The Hon. Linda Dessau AC, Governor of Victoria, has undertaken a five-day tour of south-west Victoria, visiting communities, businesses and organisations in Warrnambool City Council and Moyne Shire Council.
Body
The Governor, who was accompanied on the tour by her husband Mr Anthony Howard QC, marked International Women's Day by hosting a round table with students from local secondary schools and attending an International Women's Day Civic Reception in Warrnambool. 
The tour culminated in the Governor officially opening the 42nd Port Fairy Folk Festival, which runs from 9 - 12 March. 
Other highlights of the regional visit included the Governor:
officially opening the Warrnambool RSL Veteran Support Centre
visiting the Budj Bim National Heritage Landscape which has an application for World Heritage Listing
being briefed about the Maremma Dogs Middle Island Project to project penguins
visiting local businesses including the Shaw River Buffalo Farm, Southern Ocean Mariculture Abalone Farm, and Bamstone
learning about regional medical facilities at the South West Regional Cancer Centre, and the South West Healthcare and Deakin University Rural Health Multi-disciplinary Training Hub
launching the Port Fairy Heritage Whale Boat "Shearwater'.