Feature Image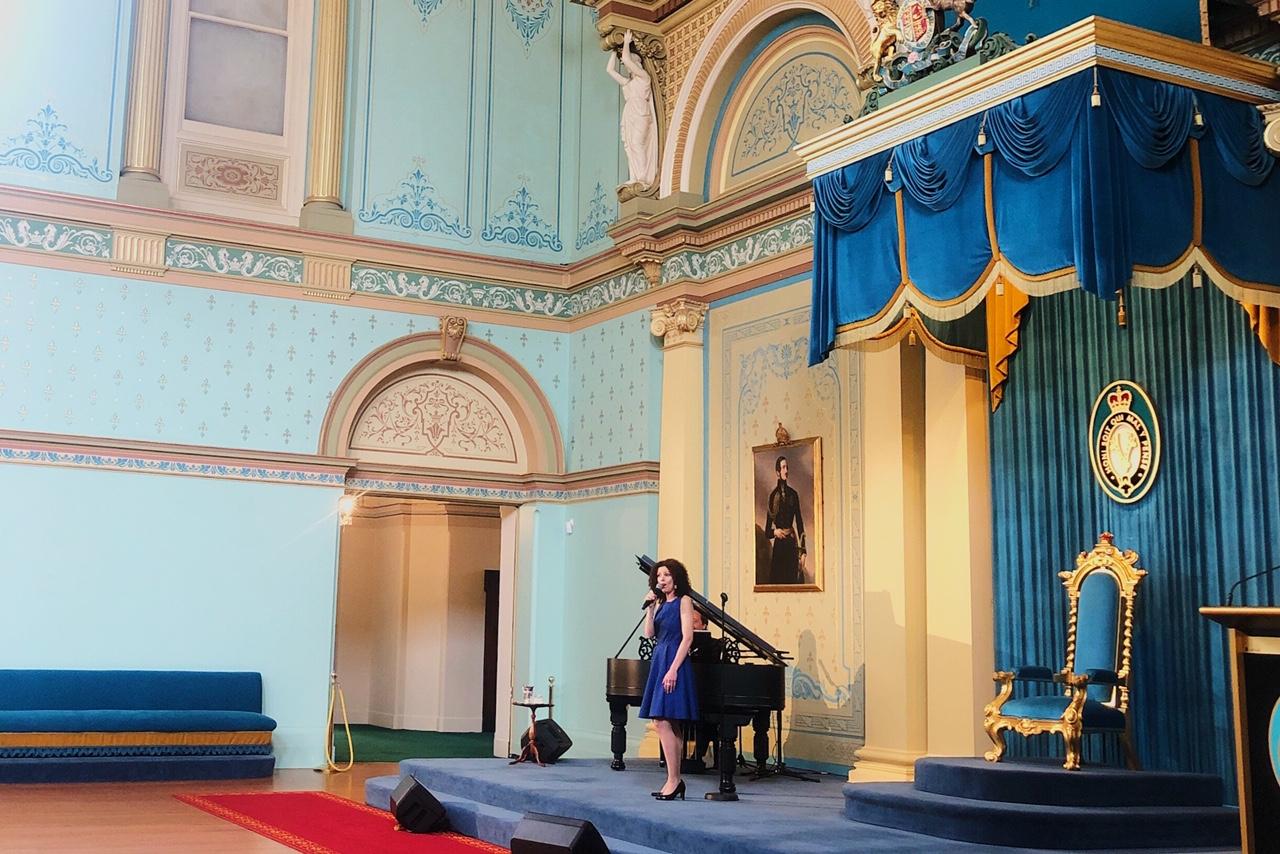 Introduction
Seniors from around Victoria were welcomed to Government House today to take part in a Sing-a-Long of Broadway Classics.
Body
The Hon. Linda Dessau AC and Mr Anthony Howard QC hosted a Seniors Sing-a-Long as part of the Governor's Performance Series for 400 Victorians in the Government House Ballroom.
"Music and songs can be so powerful and provide a door into so many memories, experiences and emotions spanning a lifetime. So we are excited to be sharing with you a melodic walk down memory lane," the Governor said.
Led by Gina Hogan and Mark Jones, guests were treated to songs from classic musicals such as Oklahoma, Oliver Twist and The Sound of Music. Following the performance and sing-a-long, guests were invited to tour the State Apartments.
The Governor's Performance Series are performances presented in partnership with Creative Victoria.  Several times a year, performers from a wide range of styles and genres are invited to perform in the Ballroom of Government House. 
More information on the Governor's Performance Series, including past performances, can be viewed here.
A copy of the Governor's speech can be viewed here.