Feature Image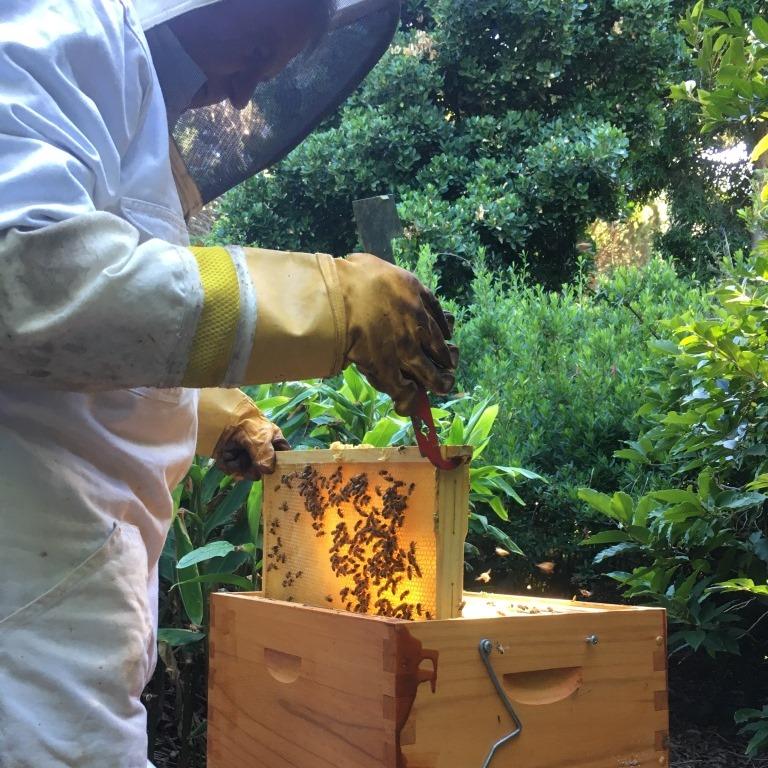 Introduction
Prime conditions for native trees have resulted in one of the best seasonal honey harvests at Government House.
Body
About 100 kilograms of honey has been harvested from two hives at Government House over spring and summer - the  most that has been harvested annually since the first hive was placed in the gardens four years ago.
Beekeeper Robert Redpath, who tends to the hives, said the harvest reflected a boom year for honey producers across the State.
"The eucalypts have decided to cooperate this year and are all flowering, and the bees have got a huge amount of nectar from them," he said.
"The bees are also putting in a serious effort in the (Peace and Prosperity) Kitchen Garden at Government House  - you don't get that amount of fruit and vegetables unless you get your pollination."
About 80,000 to 100,000 European Western Honey Bees have produced the honey, which is used in the Government House kitchen, and is sometimes given as a gift to visitors.
Government House has 11 hectares of gardens and is just 1.5 kms from Melbourne's Flinders Street Station.