Feature Image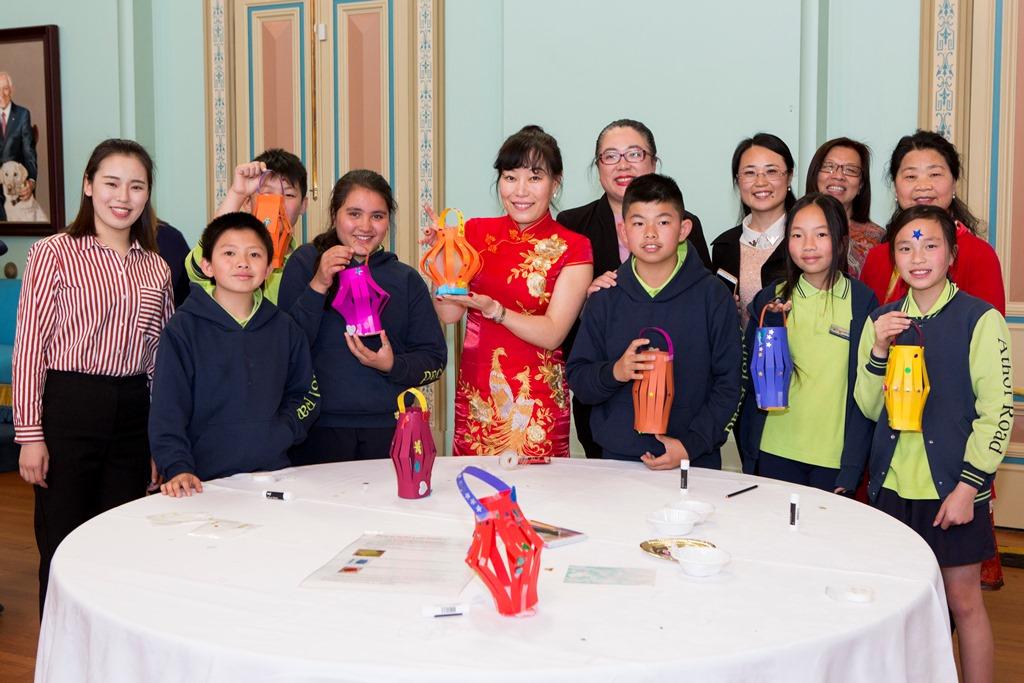 Introduction
About 200 school children paraded colourful hand-made lanterns throughout Government House at dusk to mark the Mid-Autumn Lantern Festival.
Body
The Mid-Autumn Festival is traditionally celebrated in China and other East Asian countries including Singapore and Vietnam, and pays homage to the full moon - a symbol of peace and prosperity, abundance, harmony, and luck.

The Hon. Linda Dessau AC, Governor of Victoria, said she first encountered the Mid-Autumn Festival when she and her husband, Anthony Howard QC, lived in Hong Kong for three years.

'One of my favourite times of year was the Mid-Autumn Festival, when the children paraded around in the evening with their enchanting lanterns. It was a magical sight,' the Governor told the children.

'As young Victorians, you are very lucky to be able to enjoy and learn so many different things because of the diversity around you.'

The event was organised as part of the Governor's program to open up Government House to a cross section of people across age groups and cultures.

The children who attended were from primary schools which study Chinese and Vietnamese language and culture.

After making the paper lanterns in the Ballroom; eating the traditional celebratory food, moon cakes; and chatting with the Governor and Mr Howard; the children took part in the celebratory parade through the State Apartments of Government House, ending at Fountain Court.
View a picture gallery: