Feature Image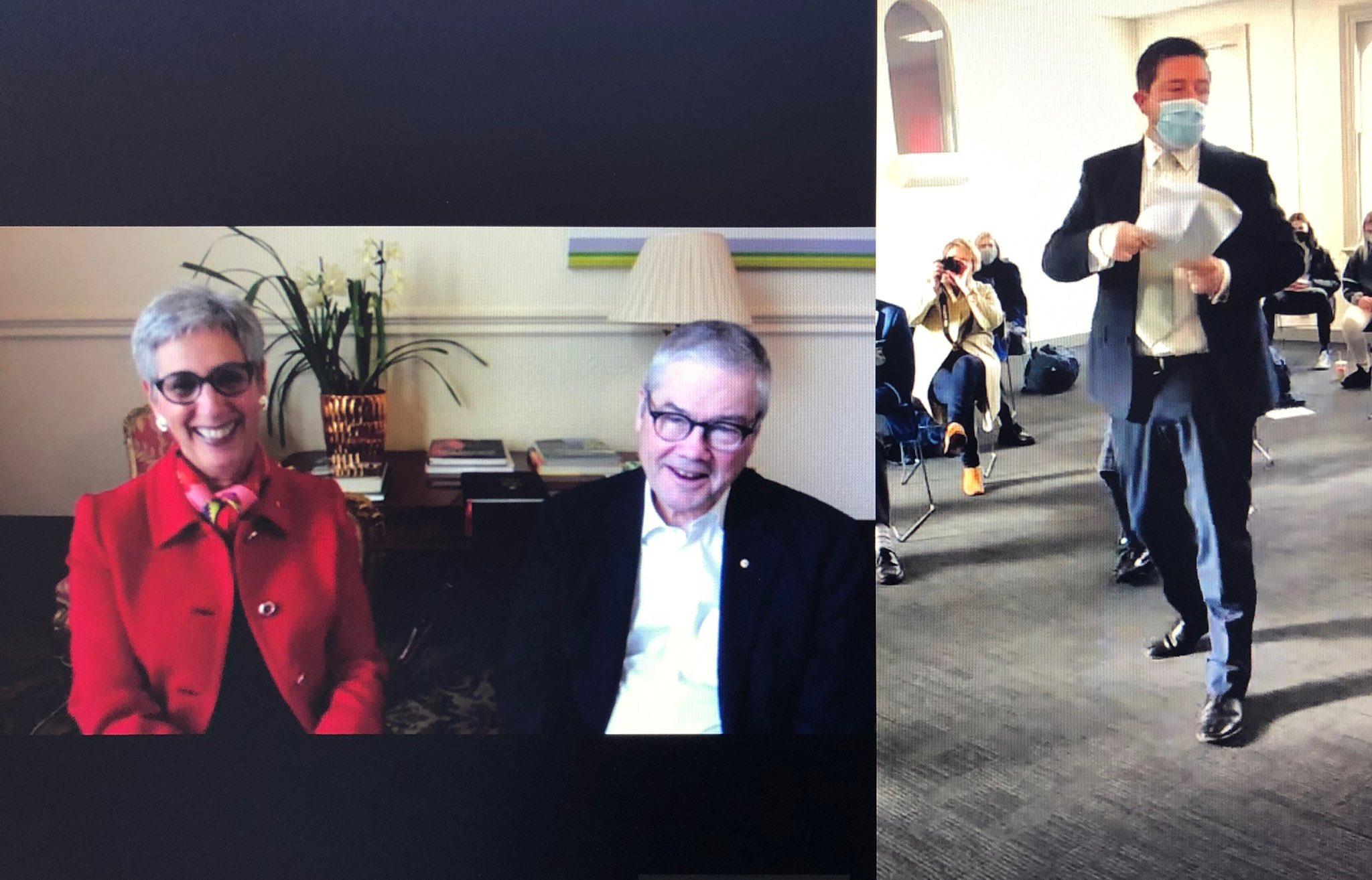 Introduction
As many teachers, parents and students in metropolitan Melbourne and the Mitchell Shire returned to remote learning for term 3, this week the Governor and Mr Howard too continued with a virtual program.
Body
The Governor and Mr Howard were grateful for the opportunity to hear from students and teachers at Assumption College, who participated in the Governor in Schools Program. The class of 25 VCE Unit 4 Legal Studies students prepared a number of questions examining the constitutional, ceremonial, community and international roles of the Governor. They also shared their experiences of completing their final year of high school during COVID-19 and their hopes and aspirations for the future. 
With an expanding virtual program, the Governor and Mr Howard have also had the pleasure of continuing their connection to many important Victorian organisations, such as Visit Victoria and Parks Victoria. Working with tourism operators all over the State, Visit Victoria continues to support tourism, business and major events across Victoria, during and beyond the global challenges of COVID-19. Maintaining many of Victoria's beautiful natural attractions, Parks Victoria plays a vital role in the conservation of our most important habitats through protecting the diversity of our flora and fauna and maintaining our parks and green spaces which ordinarily attract millions of visitors every year. You can experience some of Victoria's stunning natural landscapes online at www.parks.vic.gov.au.
The Governor has also continued to meet with the Mayors and CEOs of those councils who were first subject to a Stay at Home direction, prior to greater metropolitan Melbourne and Mitchell Shire returning to Stage 3 restrictions. These meetings provided the Governor with an important opportunity to hear directly from the local leaders of these communities about how residents were affected, and what resources the local councils have put in place to support those who have been most impacted. Read more about the Governor's meeting with these councils here.
This weekend would ordinarily have seen Government House welcome thousands of Victorians into the State Apartments as part of Open House Melbourne, the annual celebration of architecture and spaces in our city.  Due to COVID-19, a physical Open House has not been possible. The organisers have instead produced an online and virtual program, allowing Victorians to explore and experience many amazing spaces and buildings around the city. On Saturday 25 July at 2.00 pm, the Governor and Mr Howard will be hosting a virtual tour of the State Apartments. For more information about how Government House is participating in Open House Melbourne, and to access the Governor and Mr Howard's virtual tour of the State Apartments visit this page. To see other videos about Government House and its modern use, visit this page.