Feature Image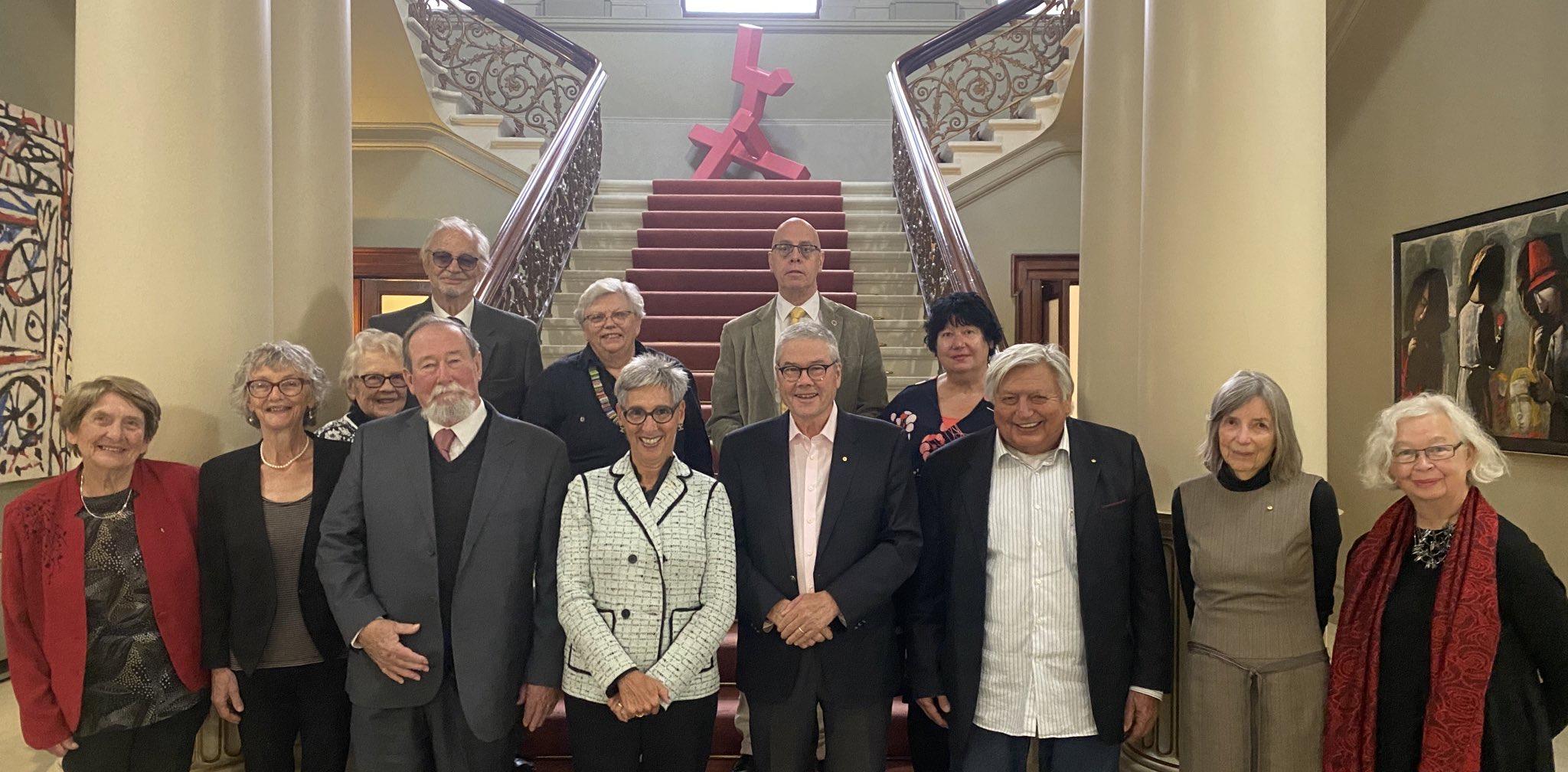 Introduction
The Governor and Mr Howard hosted a morning reception for board members of the Organs of the Ballarat Goldfields.
Body
The Organs of the Ballarat Goldfields is a festival that celebrates the many nineteenth century pipe organs which can be found throughout the Central Highlands Goldfields of Victoria.
Since its inception in 1996, the Festival has focussed not only on the magnificent organs of the area, but celebrates all fine music performed by strings, brass and woodwind instruments. Visitors flock to the townships surrounding Ballarat from all over the world, where they are not only treated to magnificent music, but are able to experience so many of Victoria's most impressive public buildings and private homes, as well as the beautiful parks and gardens which surround them.
This year the festival, held between the 10th and 19th of January, celebrated its 25th anniversary. Twenty-five recitals were held in towns and localities surrounding Ballarat.
The Governor and Mr Howard were very pleased to have been able to host the Board members and Artistic Director Mr Sergio di Pieri OAM at Government House.  The reception gave the Governor and Mr Howard the opportunity to learn more about the Festival, as well as to thank the Board and Mr di Pieri for their hard work, in establishing such a long-running festival in regional Victoria.  The Governor has been Patron of the Organs of the Ballarat Goldfields since 2015.