Feature Image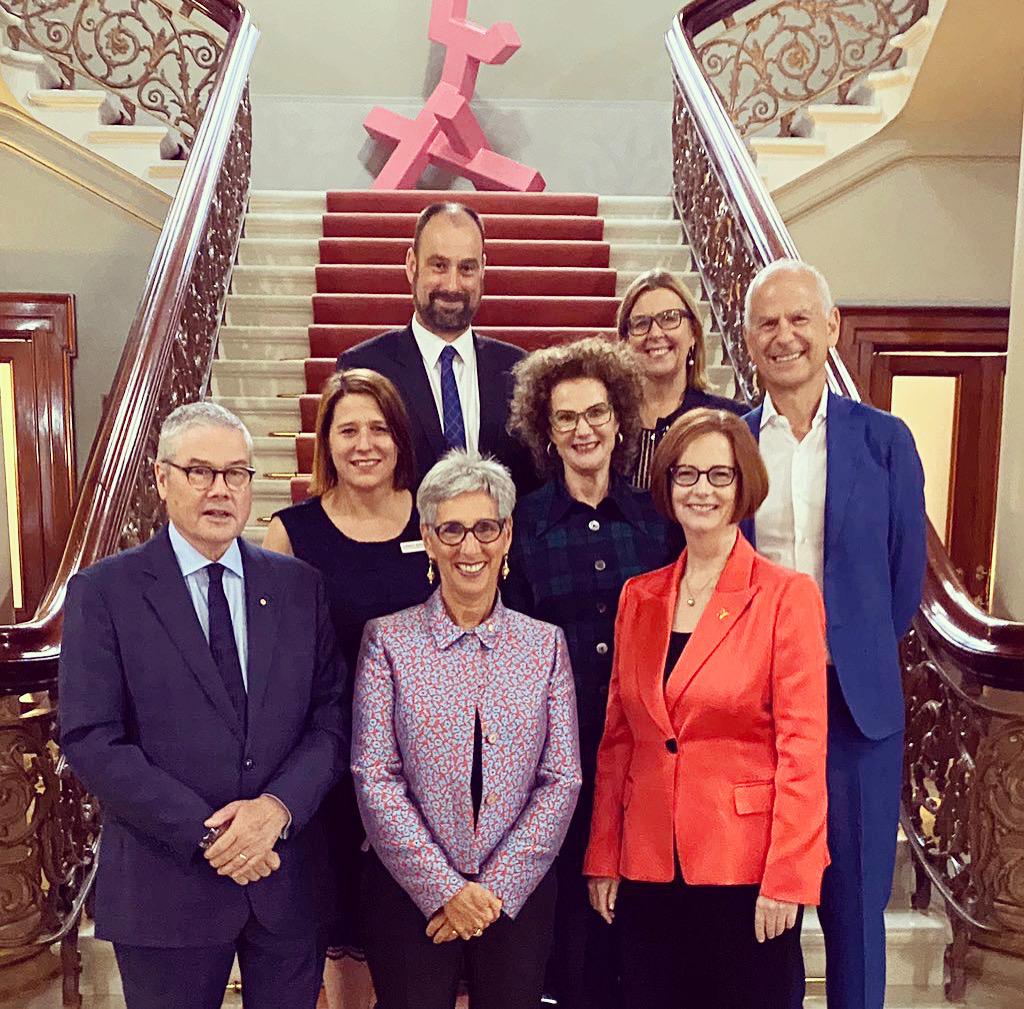 Introduction
The Governor and Mr Howard hosted a reception for the Pathways to Politics Program for Women, which was established in 2015.
Body
The Pathways to Politics Program for Women is an initiative which aims to increase female participation in politics, and is hosted by the Melbourne School of Government.  Among assembled guests were the Honourable Julia Gillard AC, former Prime Minister of Australia, Ms Julianna Addison MP, representing the Premier of Victoria, and Ms Carol Schwarz AO, Chair of the Pathway to Politics Advisory Committee and Chair of the Trawalla Foundation which, together with the University of Melbourne, funds the Program.
In welcoming assembled guests to Government House, the Governor spoke of the progress that has been made in the representation of women in the parliaments of Australia, but noting that there is still a long way to go. "We know that, overall, our State Parliaments are still not where they need to be, and in the Federal Parliament the percentage of women is only 32%".
"It is important that your alumni and candidates cross the political divide. And I like the fact that some of our nation's most significant women leaders, including former Governor-General Dame Quentin Bryce AD CVO, and former Minister for Foreign Affairs and former Deputy Leader of the Liberal Party Julie Bishop, have stepped in to help other women", the Governor went on to say to the Program's alumni and supporters.
During her speech, the Governor also thanked those involved in this worthwhile program, noting that hosting the reception "… gives me the welcome opportunity to thank everyone who is helping another generation of women to find the skills necessary to successfully seek public office, to build their own legacies".
A collaboration between the University of Melbourne, the Women's Leadership Institute of Australia and the Trawalla Foundation, the program is open to female graduates of all Victorian Universities.  Applications for the program open on 28 February 2020.  For more information, visit this website.
Read the Governor's full speech here.