Feature Image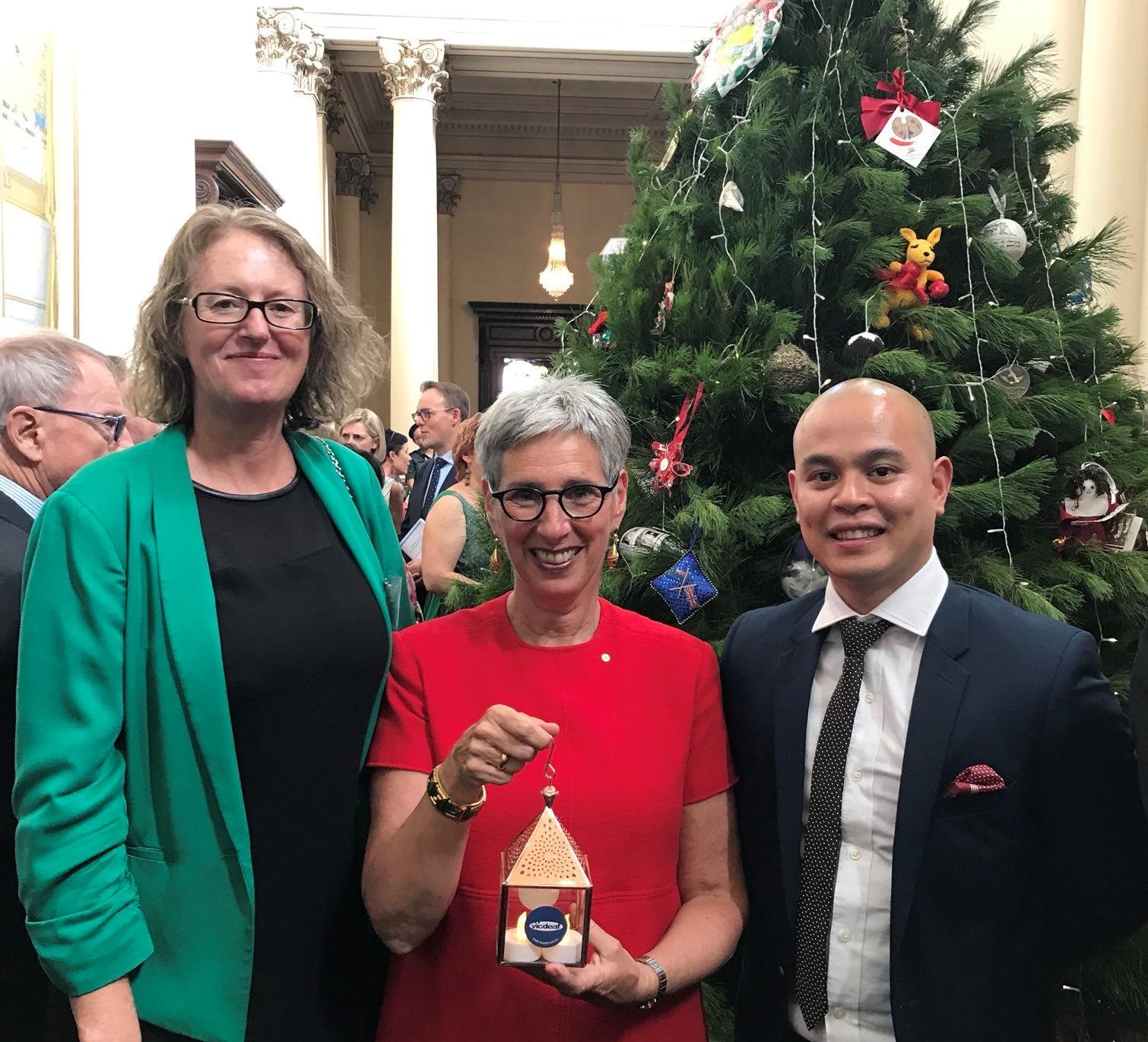 Introduction
The 'Patronage Christmas Tree' was unveiled at Government House today, adorned with decorations from patronage organisations of the Hon. Linda Dessau AC, Governor of Victoria, and Mr Anthony Howard QC. 
Body
Representatives of the organisations from throughout Victoria were invited to the official unveiling of the Christmas tree in the State Hall at Government House.
In unveiling the tree, the Governor thanked the organisations for their work.
"What we see consistently though is that you strive to improve life for people who come under your umbrella. Through dedicated workforces and countless volunteers, you give of your time and, above all, your generosity of spirit to help to promote and support people, ideas, and industries that make Victoria a better place to be," the Governor said.
"Without you, Victoria would simply be the poorer.
"We are proud that this Christmas tree is decorated with ornaments representing each of your organisations."
Read the Governor's speech.