Feature Image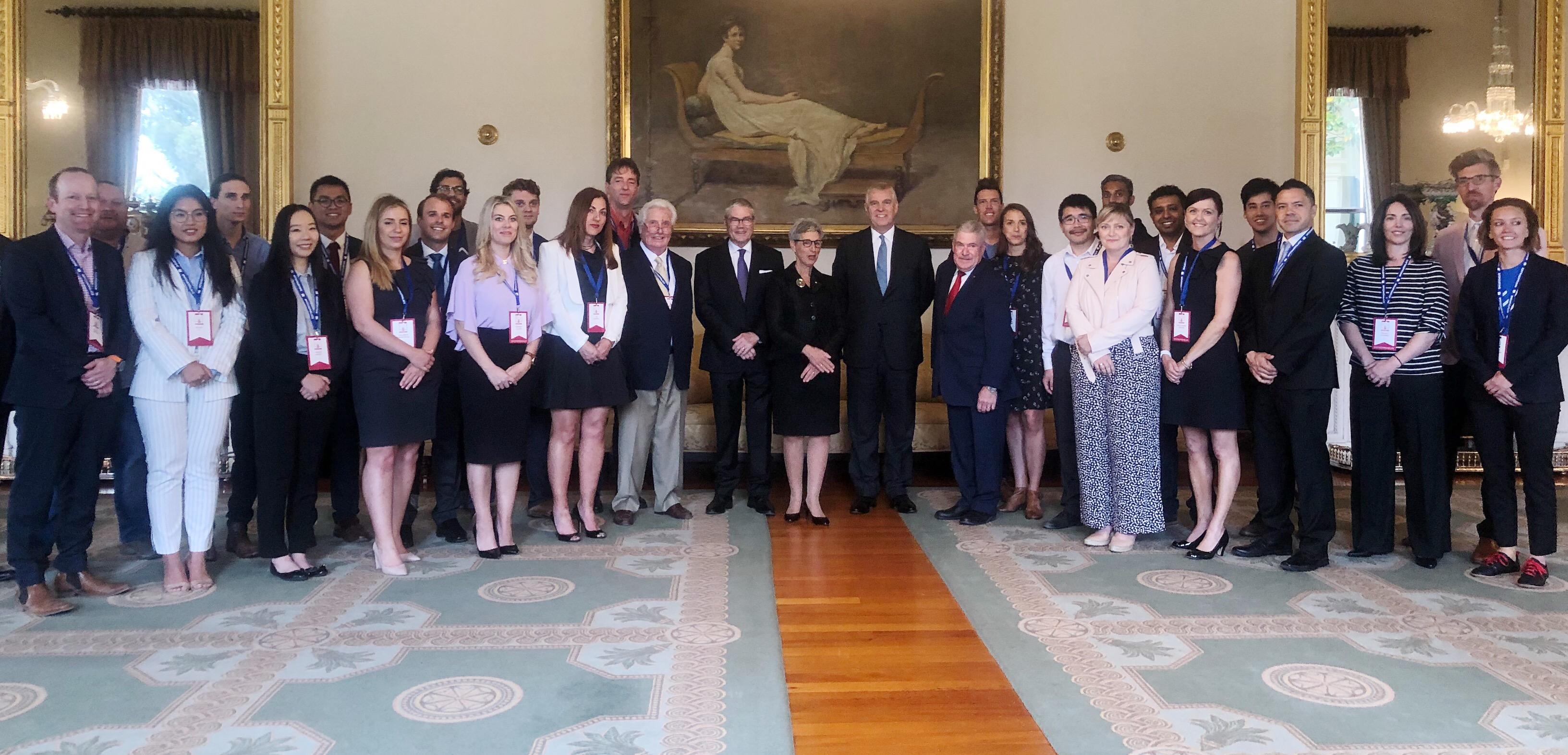 Introduction
The Governor and Mr Howard host Pitch @ Palace on tour
Body
Pitch @ Palace was founded in 2017 by HRH The Duke of York as a platform for entrepreneurs to meet and connect with those within the business community who can help take their businesses to the next level of success.
Pitch @ Palace provides an opportunity for 17 of the best and brightest Victorian entrepreneurs to compete to win a place at the 2018 Pitch @ Palace final in Brisbane. Partnering with RMIT, today's event saw the chosen entrepreneurs pitch their ideas in front of a group of prospective investors, who made up the judging panel
In welcoming entrepreneurs to Government House, the Governor made mention of Victoria's proud track record when it comes to innovation.
"Early last century, the nation's major research institute, the CSIRO, was founded in Melbourne, as was the global vaccine and bioscience behemoth, CSL. The Cochlear Implant derives from here. We have the nation's first and only synchrotron and the world's first commercial 3D bioprinter", the Governor said.
 "Today presents a perfect opportunity for our entrepreneurs to pitch their ideas. In the market, an idea alone is simply not enough. An entrepreneur must be able to sell the vision. To demonstrate the viability of their business and to garner support and backing."
Further information on the Pitch @ Palace program can be found here.
Read the Governor's full speech here.