Feature Image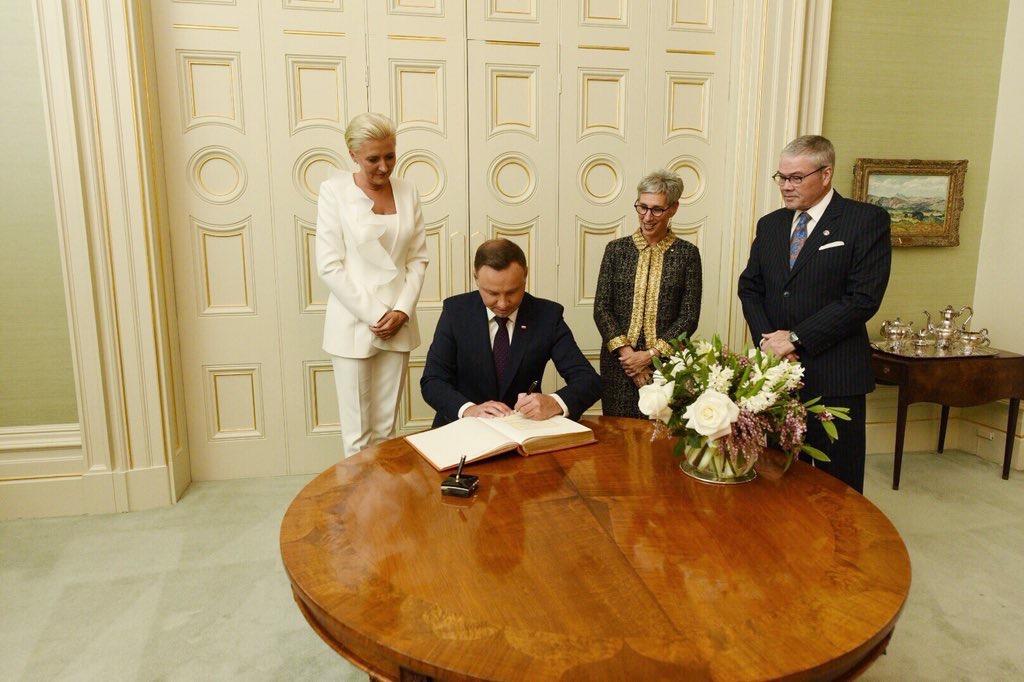 Introduction
The President of the Republic of Poland was welcomed to Victoria during a visit to Government House where a reception was held to celebrate the centenary of Poland regaining independence.
Body
The Hon. Linda Dessau AC, Governor of Victoria, and her husband Mr Anthony Howard QC, met with His Excellency, Mr Andrzej Duda, President of the Republic of Poland and his wife, Mrs Agata Kornhauser-Duda, ahead of hosting a reception for them and members of Victoria's Polish community.
The Governor said there were more than 180,000 people in Australia who had Polish ancestry, with more than 56,000 living in Victoria.
'The Polish community continues to add the richness of its culture to the broader community, making its mark in government, business, academia, the arts, sport and every other aspect of life in our State,' the Governor said.
'These strong people to people links help underpin the shared values between Australia, and Victoria and Poland.
'And we are certain, Your Excellency, that your visit will strengthen the cooperation and collaboration between us, in trade, defence and culture.'
Victoria was the first stop in the President's five-day visit to Australia, which will also take in Canberra and Sydney.