Feature Image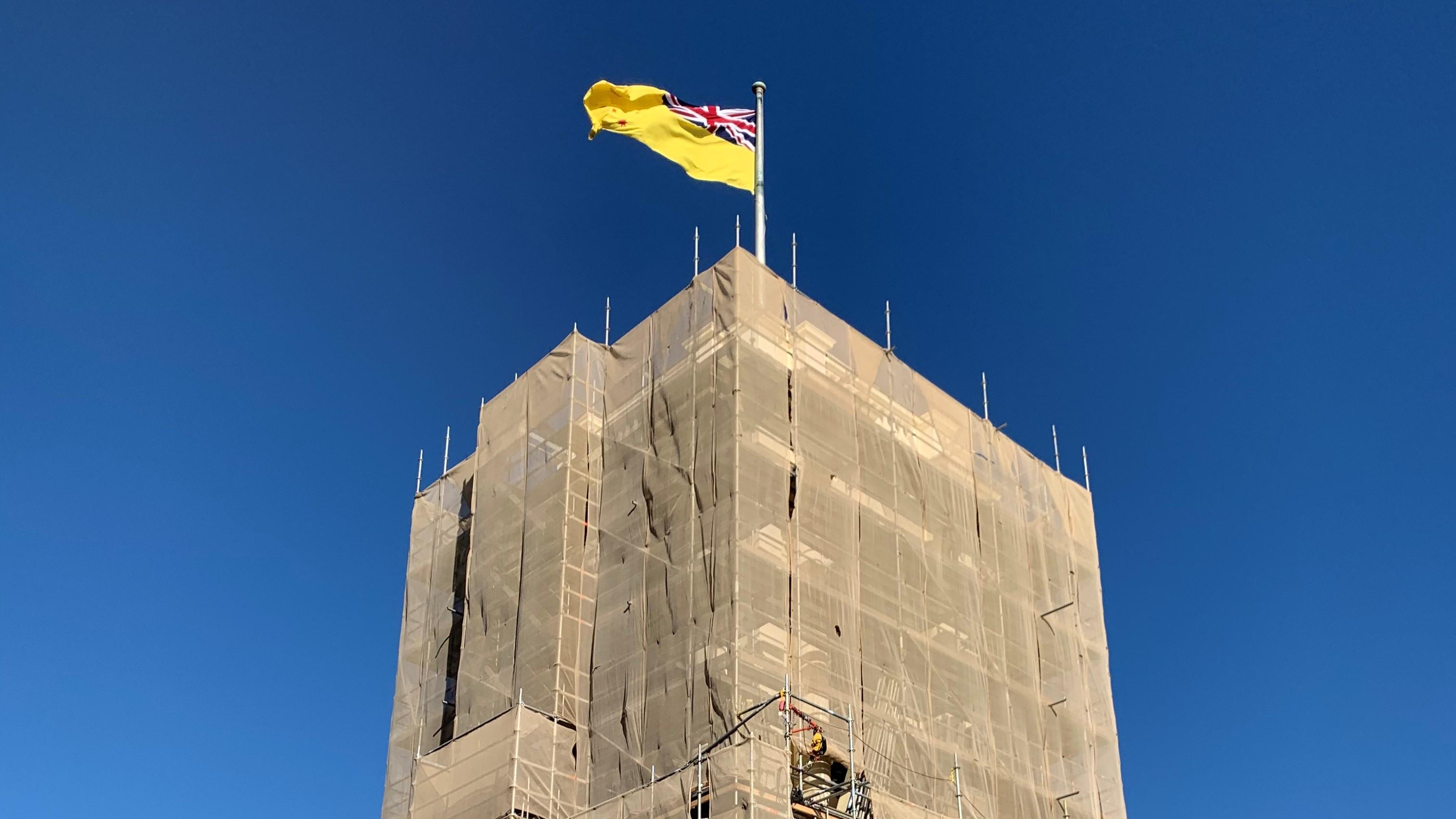 Introduction
In 2020, a project to repair and preserve sections of the façade of Government House Victoria, including its iconic Tower, is nearing completion.
Body
In 2019, the latest phase of an ongoing project to repair and preserve sections of the façade of Government House Victoria began, and this phase of the project – which has continued into 2020 – is nearing completion.  The Governor and Mr Howard recently had the opportunity to climb the scaffold around the iconic tower of Government House Victoria to inspect the ongoing works, and to see first-hand the detailed conservation works on this Melbourne landmark.way in which this great community asset is being maintained.
Built between 1872 and 1876, Government House is a national heritage-listed public building and a key asset of major significance for the State of Victoria, and the nation. The House is significant not only for its architectural and social history, but also for the key role it plays in Victoria's community life, hosting community celebrations, investitures in the Order of Australia, traditional ceremonies, and many international visitors to the State.
As the building nears its 150th anniversary it is important that it is maintained appropriately to welcome the growing number of visitors from across Victoria and abroad who come to the House. Like many historic buildings in Victoria erected following the Gold Rush of the mid 19th Century, on-going works are required to ensure that this precious community asset is conserved and protected for future generations. The Governor and Mr Howard were able to see the results of the careful works and to talk first-hand with some of the talented professionals who have worked on the project.
Maintenance is the single most effective means of conservation and protection and, at times, requires substantial works to be undertaken. A project restoring the roof and replacing the original slate tiles has been underway in stages since 2011 and is nearing completion, while the most visible point of Government House, the 44-metre high Tower, had not been painted in close to fifty years and the painstaking work of its repair and repainting is almost done. From many vantage points in Melbourne, Victorians can already see the newly-painted Tower being unveiled as the scaffolding is removed.
These works were funded by the Victorian Government through the State Budget in furtherance of the Victorian Government Cultural Heritage Asset Management Principles.