Feature Image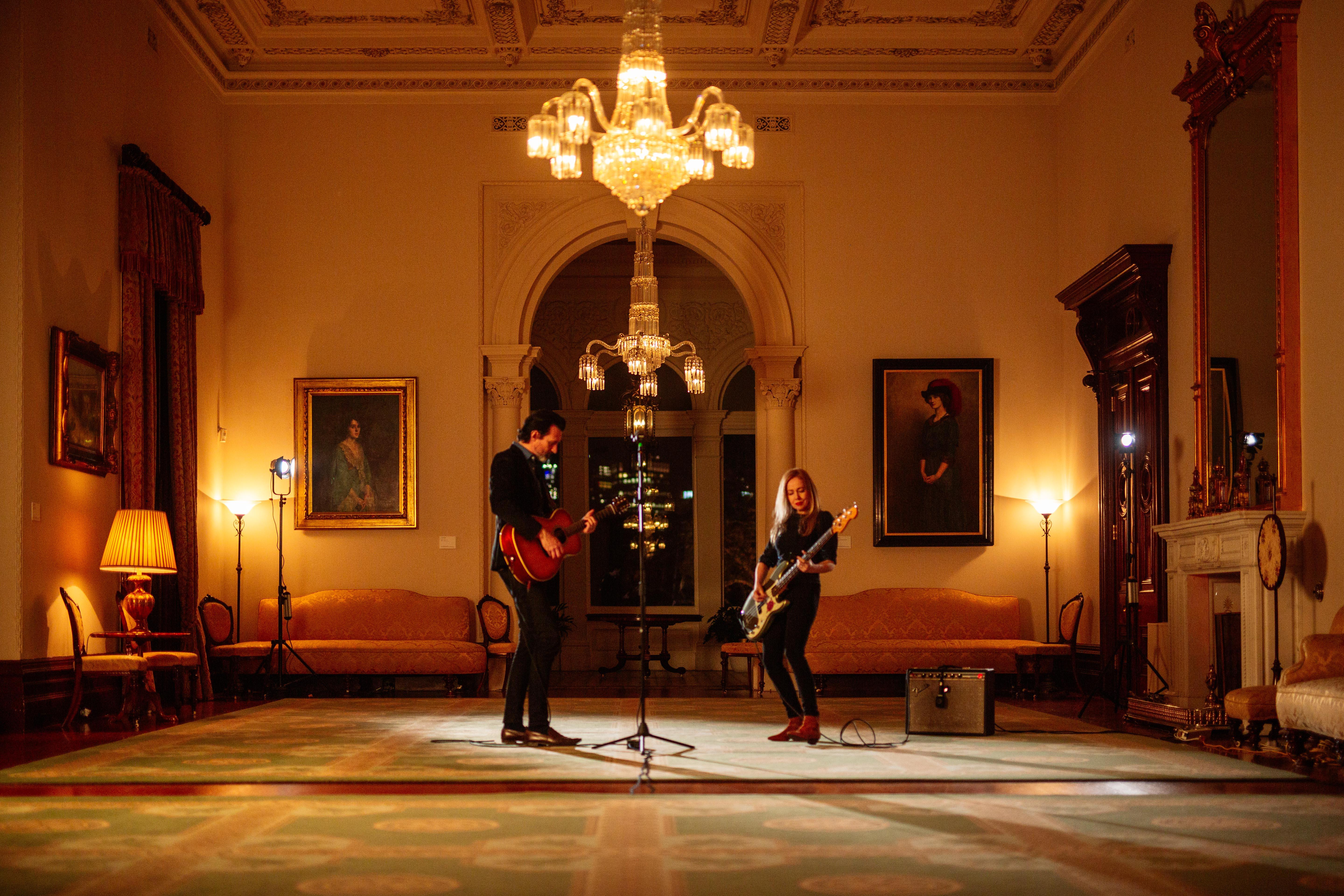 Introduction
Something For Kate recorded a segment for The State of Music in the State Drawing Room at Government House this week.
Body
This week, the Governor and Mr Howard were very pleased to have been able to welcome Something for Kate to Government House, to record a segment for The State of Music.  The State of Music is an initiative of the Victorian Government which aims to enable Victorians to continue to enjoy the rich traditions of live music, such an integral part of the lives of many Victorians.  Part of Victoria Together, The State of Music is  a weekly program which is livestreamed via social media and the Victoria Together website each Friday night.
In normal times, one of the great joys for the Governor and Mr Howard in their roles  is being able to welcome Victorians from many backgrounds and walks of life and from all parts of the State to join them for functions at Government House. During COVID-19, this has had to be done in some quite different ways – the recording of this performance in the State Drawing Room is just one example of this.
This episode of The State of Music features not only Something for Kate – who formed in 1994, and since that time have become one of Melbourne's best-known and most-loved bands – but also The Rubens, Joe Camilleri & The Black Sorrows, and Lime Cordiale, among many others.
One of  the great strengths of Victoria is the depth of creative talent across many fields and disciplines.  The Victoria Together initiative is working to bring some of that creativity to our homes, when we are not able to go out as we usually would to enjoy these activities together.  For more information on the initiative, including how to stream each episode, visit the website.
For more information about Government House, visit our YouTube Channel to view a series of short videos where the Governor explains the history of some of Government House's most fascinating spaces and items.