Feature Image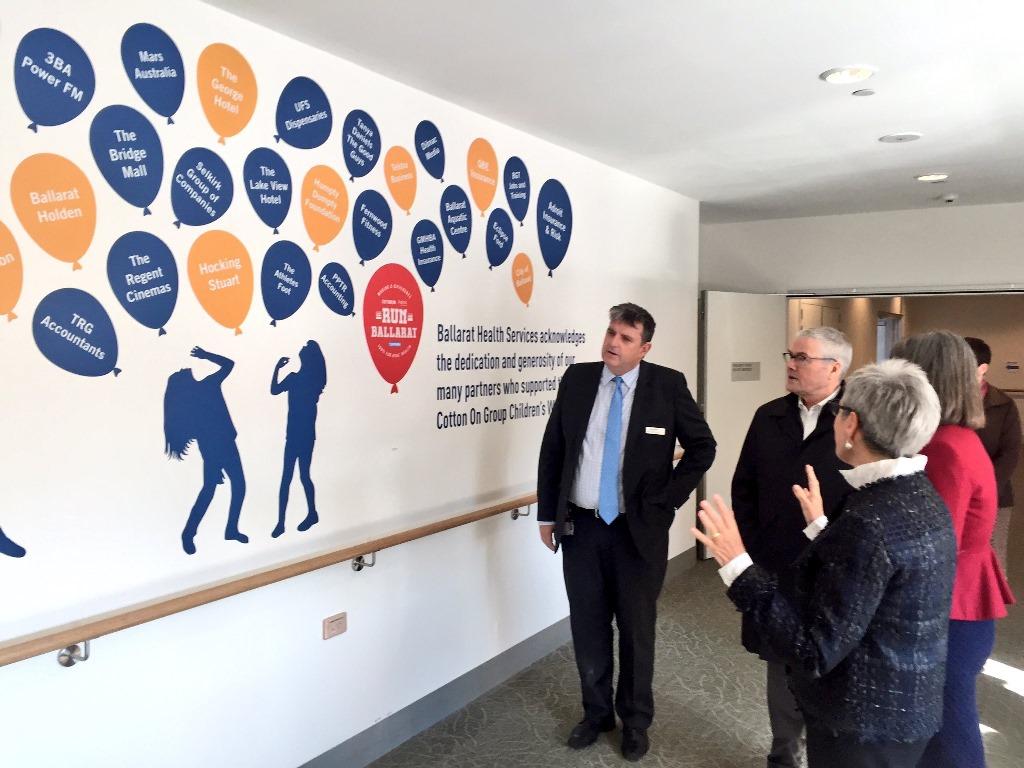 Introduction
Ballarat enjoyed a majestic history but also had the building blocks for a bright future, the Hon. Linda Dessau AC, Governor of Victoria, told a Civic Reception during her visit to the region.
Body
The Governor and her husband, Anthony Howard QC, spent three days visiting communities, businesses and organisations in the region this week.
'We know it's a beautiful city and a gorgeous part of our State, and one that offers a particularly attractive lifestyle to those who live here,' the Governor said.
'Although we have of course visited since I have been Governor, this longer stay has given us a new lens through which to view Ballarat and its surrounds.
'In particular, I have been struck by just how enriched you are by the majestic history around you, and yet how well focused you are on the contemporary and future needs of the region.'
As well as visiting the historic sites of Sovereign Hill, the redevelopment of Her Majesty's Theatre and the Eureka Centre, the Governor was briefed on new developments and innovations in the region's expansion, and in the health and education sectors.
The Governor  toured the Ballarat West Employment Zone which is expected to contribute $5 billion a year to the local economy and create thousands of jobs; visited the redeveloped Mars Stadium that can hold 11,000 spectators and will bring more people to the region; and met with leaders in the health sector which employs almost 17 per cent of the local workforce.
The Governor also visited an innovative local Mining, Equipment, Technology and Services company, Gekko Systems, and chaired a Roundtable with Women Leaders to discuss the achievements of local women and opportunities toward gender parity.
At Federation University, the Governor and Mr Howard met students at the newly-established Ballarat Tech School where STEM is integrated into their learning programs and then met with future musicians, artists, designers and performers at the Federation university Arts Academy. 
Hosted by the City of Ballarat, the Governor's visit to Ballarat is part of a regular program to tour areas of regional Victoria.
View a picture gallery of the Governor and Mr Howard's visit: