Feature Image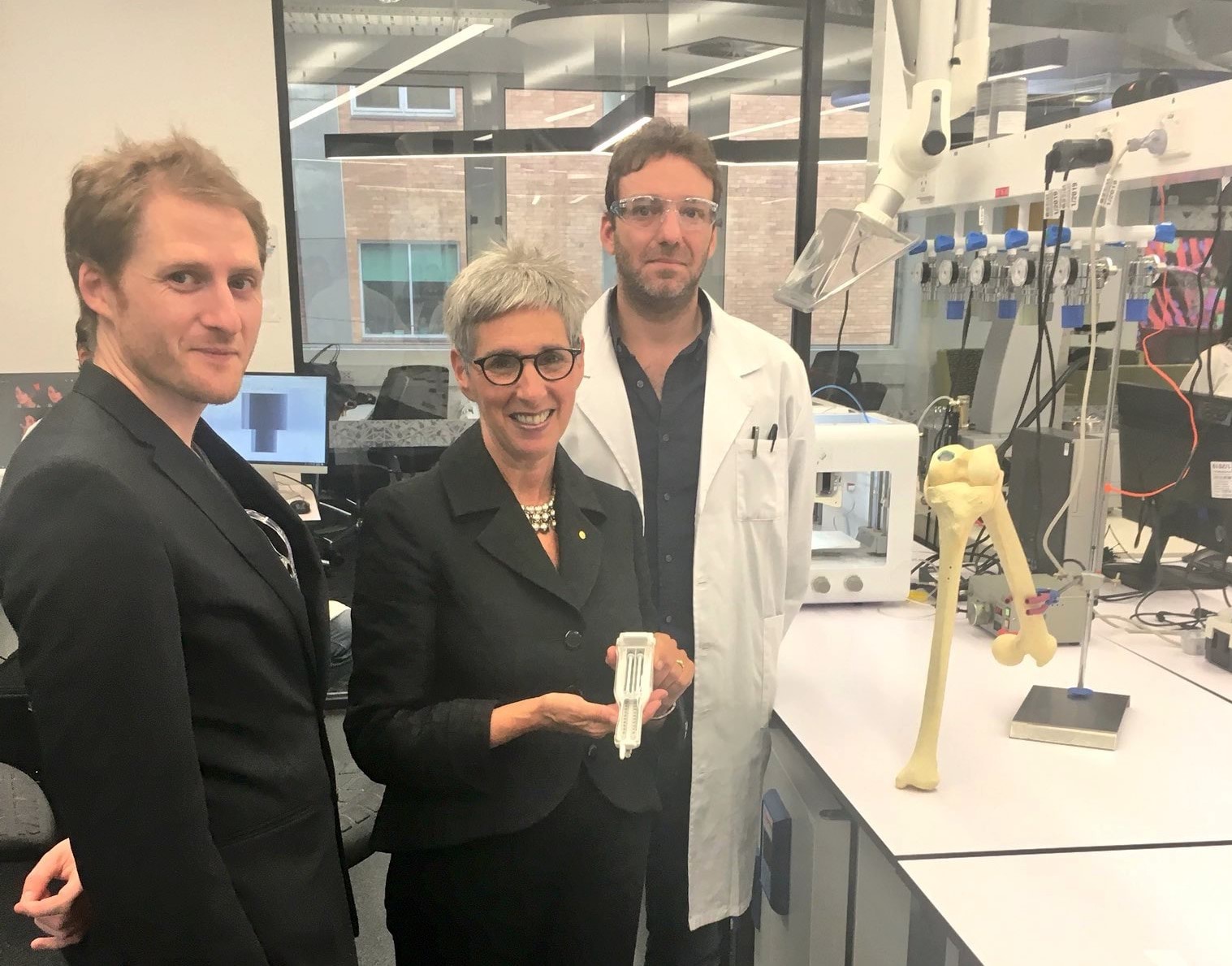 Introduction
The Hon. Linda Dessau AC, Governor of Victoria, toured St Vincent's Hospital today, learning about advances in biomedical engineering and the latest developments in cancer care.
Body
The Governor, who is patron of the hospital, toured the facility at the start of its 125th anniversary year.
Opened on 6 November 1893, the hospital was started by five Sisters of Charity with 30 beds in converted terraces on Victoria Parade, Fitzroy.
Today, the Hospital has 880 beds in daily use across three campuses, and treats more than 53,000 inpatients a year.
During the tour, the Governor visited the Cancer Centre, the Emergency Department and the BioFab 3D Centre which drives advancements in biomedical engineering such as re-engineered limbs, muscles, tissues and nerves.
In 2017, St Vincent's researchers developed the Biopen, which uses 3D technology to print live cells to repair damage to cartilage, muscles, tendons and bones.