Feature Image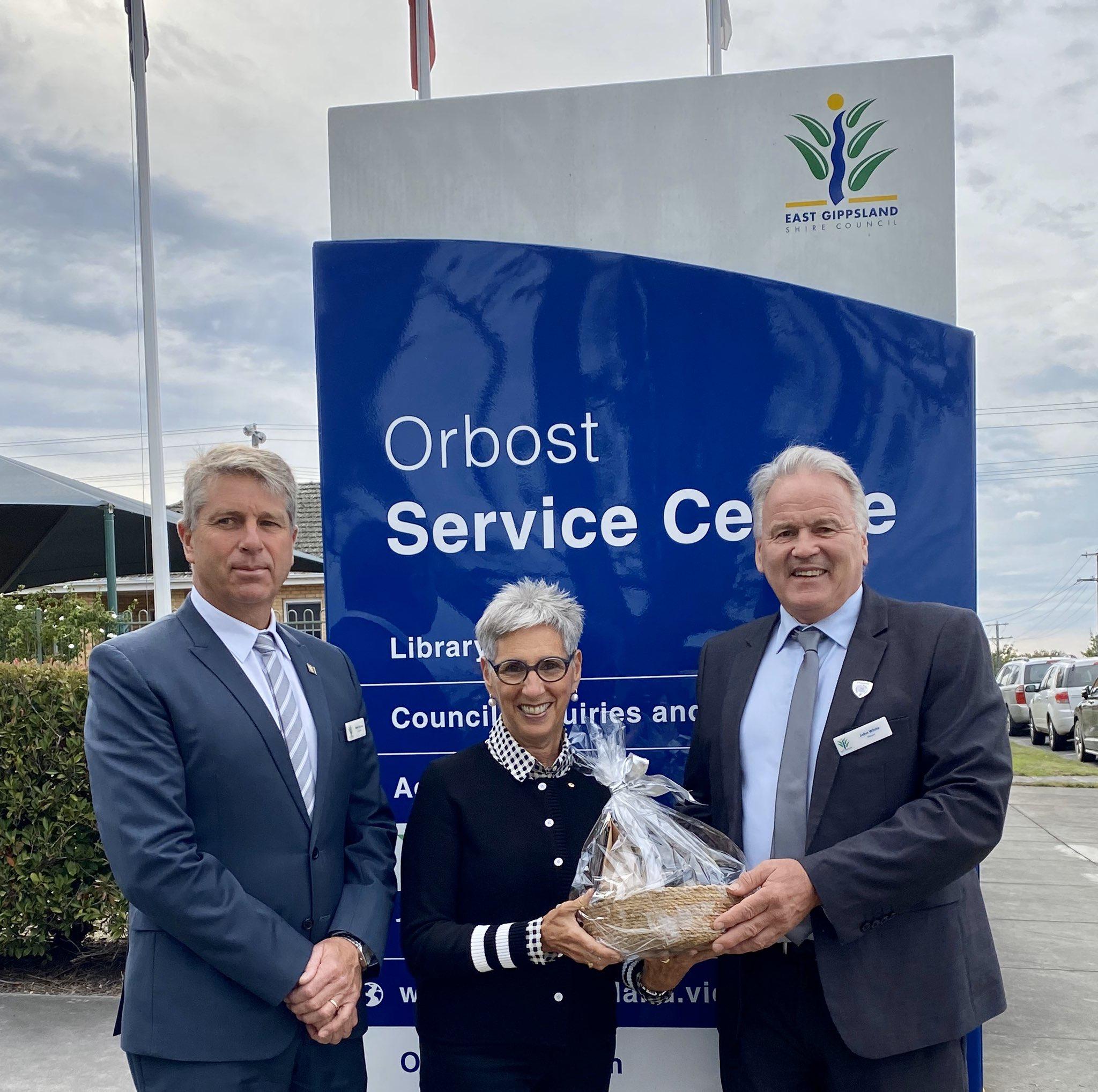 Introduction
The Governor recently travelled to the East Gippsland Shire, to meet with local leaders and community members who were affected by the recent bushfires.
Body
The Governor visited Orbost, which has a population of approximately 2000 people, Sarsfield, with a population of around 600 people, and Bairnsdale, on a recent return visit to the East Gippsland Shire.  Residents of East Gippsland were some of the worst affected in the State during the recent bushfires, and the visit allowed the Governor to meet affected residents and to hear first-hand the stories of their experiences, as well as to see the incredible environmental impact the fires have caused in this part of the State. 
In Orbost, the Governor hosted dinner for local business leaders. The following day Her Excellency met with the Mayor, Councillors and staff of East Gippsland Shire, where they gave a briefing on the impact of the bushfires on local businesses and the community.  Following this briefing, the Governor toured the Orbost Regional Hospital, where she met with hospital staff who were involved in receiving and treating patients and evacuees during the bushfires. The Governor then travelled to Sarsfield and to Bairnsdale, meeting local residents and CFA volunteers. 
The Governor and Mr Howard have visited many agencies and communities in the aftermath of the devastating fires, and have seen first-hand the enormity of the rebuilding task ahead. They will, over the coming weeks and months, continue to visit affected towns in regional Victoria, to lend support to affected regions.