Feature Image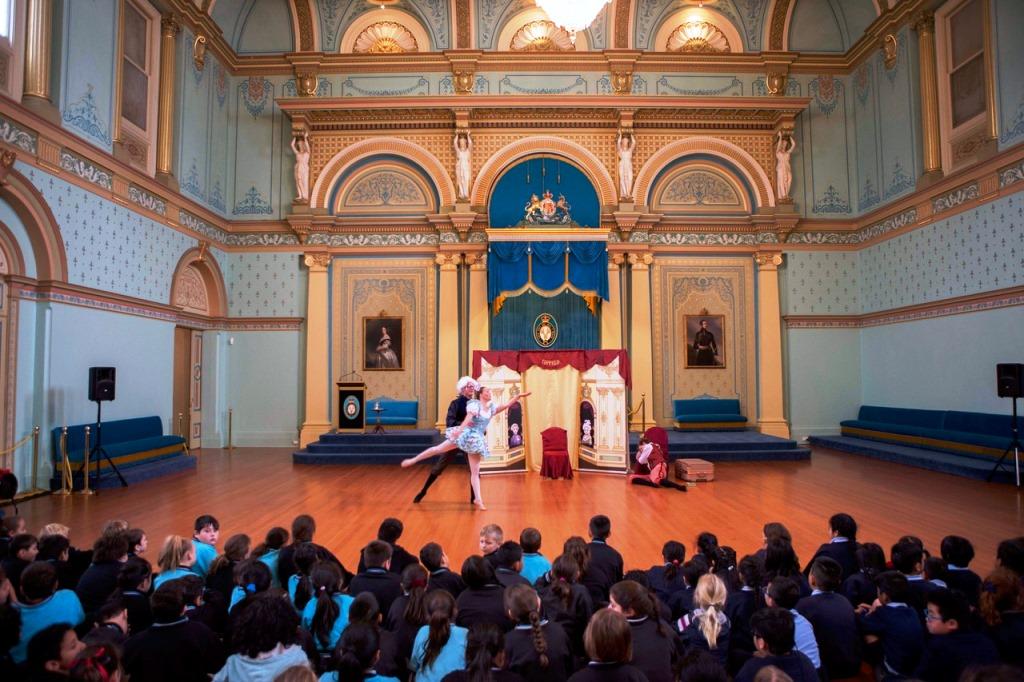 Introduction
The Australian Ballet produced this video about their visit to Government House where they provided workshops and performed 'Coppelia' to primary school students as part of the Governor's Performance Series.
Body
The event was organised in conjunction with Creative Victoria and was enjoyed by students from four Melbourne primary schools.
The Australian Ballet Education Ensemble are specialist educators and professional dancers who have a dance-education approach to learning about STEM subjects -  science, technology, engineering and mathematics.
The Governor's Performance Series showcases Victorian musicians and performers from a range of genres, and is part of the Governor's aim to open up Government House to a diverse range of people and events.