Feature Image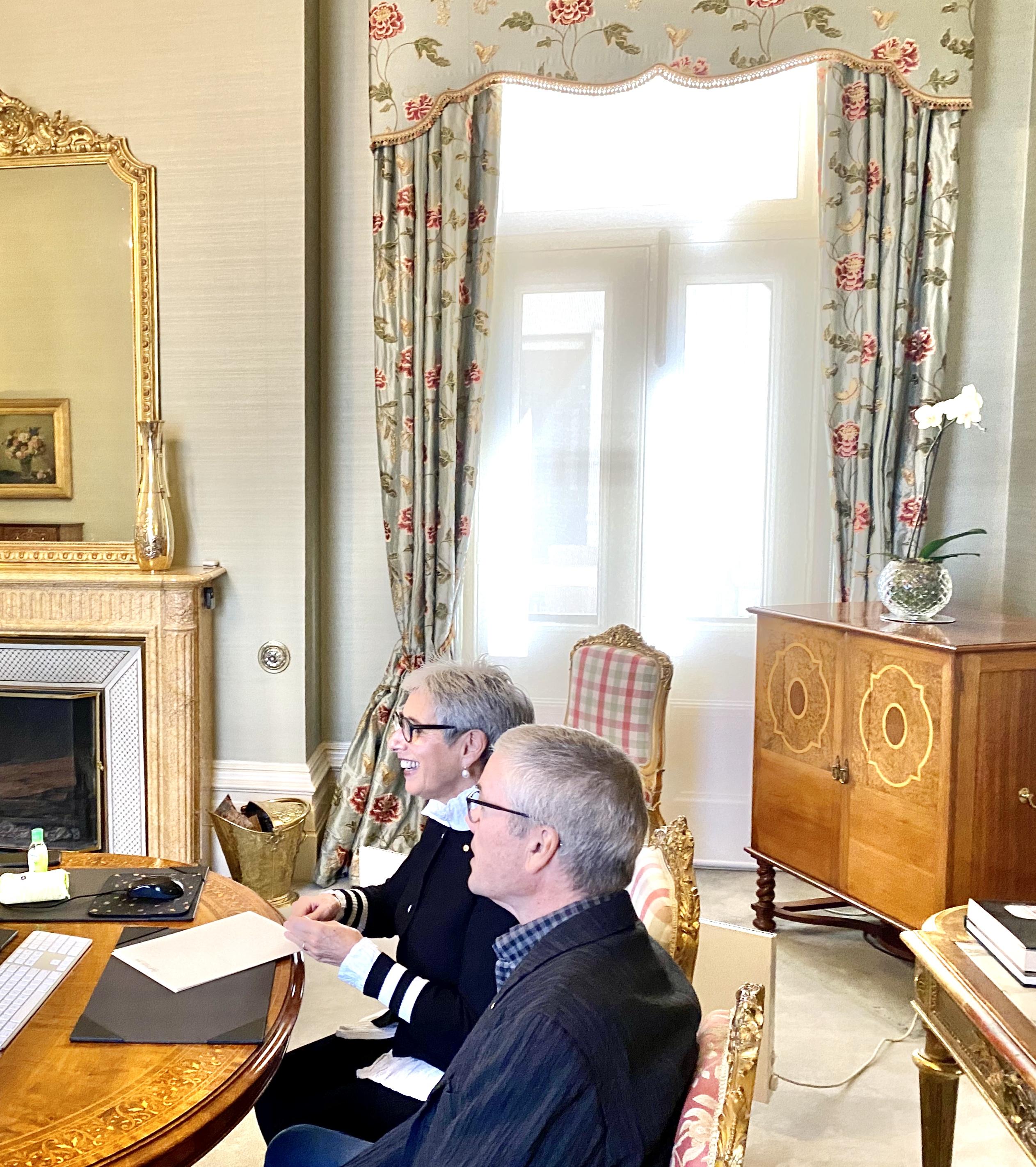 Introduction
The Governor and Mr Howard held many virtual meetings this week.
Body
The Vice Regal virtual program continues to expand, allowing the Governor and Mr Howard the opportunity to speak with many Victorians across a wide range of organisations and institutions.
This week, the Governor and Mr Howard received a briefing from the Founder, CEO and Board Director of the Lighthouse Foundation, an important organisation which supports young people in breaking the cycle of homelessness, to enable them to move into employment, education, and stable housing.  One of the many priorities of the Governor and Mr Howard in shaping their community program for 2020 is highlighting the challenges facing young people affected by mental health issues, suicide and homelessness. Mr Howard is the proud Patron-in-Chief of the Lighthouse Foundation, and both he and the Governor welcomed the opportunity to hear how COVID-19 has presented specific challenges to vulnerable young Victorians. To learn more about the important work of the Lighthouse Foundation, visit their website.
Among other video calls this week, the Governor also had the opportunity to speak with the CEO of Melbourne Polytechnic, which has been providing vocational training to Victorians for over a century. Melbourne's educational institutions have been particularly affected by COVID-19. Despite the many challenges the sector is currently facing, our education providers have worked tirelessly to ensure students are able to continue their studies. The Governor welcomed this opportunity to hear about how Melbourne Polytechnic has been working closely with industry partners to develop innovative programs in response to these unique circumstances.
Continuing the virtual visit program, the Governor toured the RSPCA Victoria headquarters by videolink. During the visit the Governor met with staff and volunteers to hear about the RSPCA's important work, including how their work has been affected by COVID-19.  There was also an opportunity to meet with some of the pets and farm animals in the RSPCA Education barn, which houses a selection for children to handle and observe up close. During the summer bushfire emergency, and in the continuing recovery effort since, RSPCA Victoria has been instrumental in assisting Victorians in caring for pets, horses and livestock through providing essential supplies, fodder and access to veterinary support.
The Governor concluded the week with a virtual regional tour of the Gannawarra Shire.  Located on the Murray River, around three hours from Melbourne, Gannawarra Shire's major centres of Kerang and Cohuna provide a gateway to the beautiful rivers, lakes, wetlands and forests – including the Gunbower National Park - for which Gannawarra Shire is famous. The Governor enjoyed the chance to speak with local community members, in addition to speaking with the Mayor and CEO. To learn more about Gannawarra Shire, visit their website.