Feature Image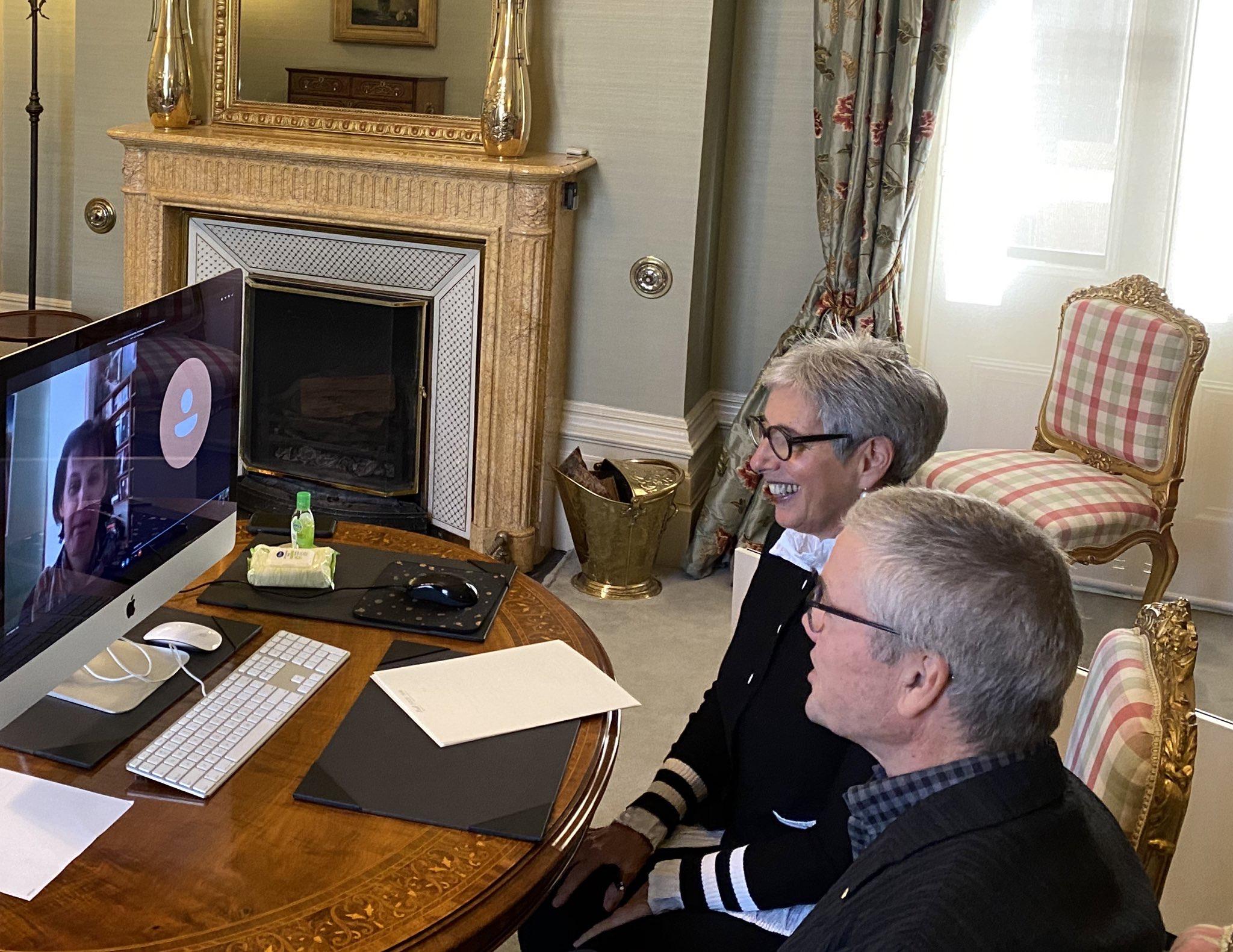 Introduction
The Governor and Mr Howard have continued with a virtual program, as they work towards maintaining connections with Victorians from all parts of the State.
Body
This week, the Governor and Mr Howard spoke via video-link to the Chair and the Director of Australian Red Cross Victoria, about the ways in which the Red Cross is playing a very important role in the State's response to the current health crisis. Mr Howard is the Patron in Victoria of Australian Red Cross, an organisation which was founded at Government House Victoria on 13 August 1914. Similarly, an online meeting with the CEO of LaunchVic, Dr Kate Cornick, focused on the economic impacts of the pandemic, and the vital role Victoria's start-ups are playing, and will play, in supporting the State's economy.
Continuing her meetings with municipalities across the State, the Governor spoke on video-link to the Mayor of the Alpine Shire, Cr Peter Roper, and the CEO, Charlie Bird.  The Governor spoke with them about the particular challenges faced by their Shire and the local community during this difficult time, coming as it does following the Victorian bushfires last summer. Similarly, the Governor continued hearing from the Vice-Chancellors of Victoria's universities, this week meeting with Professor Peter Dawkins AO about how Victoria University is responding to the current challenges. And continuing her engagement with heads of festivals, the Governor heard from Mr David Briskin, the Chair of Virgin Australia Melbourne Fashion Festival, about the ways in which the festival is looking to the future and planning ahead.
Having previously had a virtual meeting with the Chief Justice of the Supreme Court of Victoria, this week the Governor spoke with the Chief Judge of the County Court of Victoria, the Hon. Justice Peter Kidd. The Governor and Justice Kidd spoke about the steps the Court has taken to continue its essential work as part of Victoria's justice system.
Many organisations within Victoria have had to drastically change the ways in which they do business and connect with the community. The Johnston Collection – an organisation with which Government House has a very long relationship – is one of those organisations.  The Governor spoke with Director of The Johnston Collection, Mr Louis Le Vaillant, about the ways in which this unique museum – displaying a magnificent collection in a constantly changing domestic setting, in what was once the home of William Robert Johnston – is making its collection available for public viewing online. For more information on The Johnston Collection, please visit their website.