Feature Image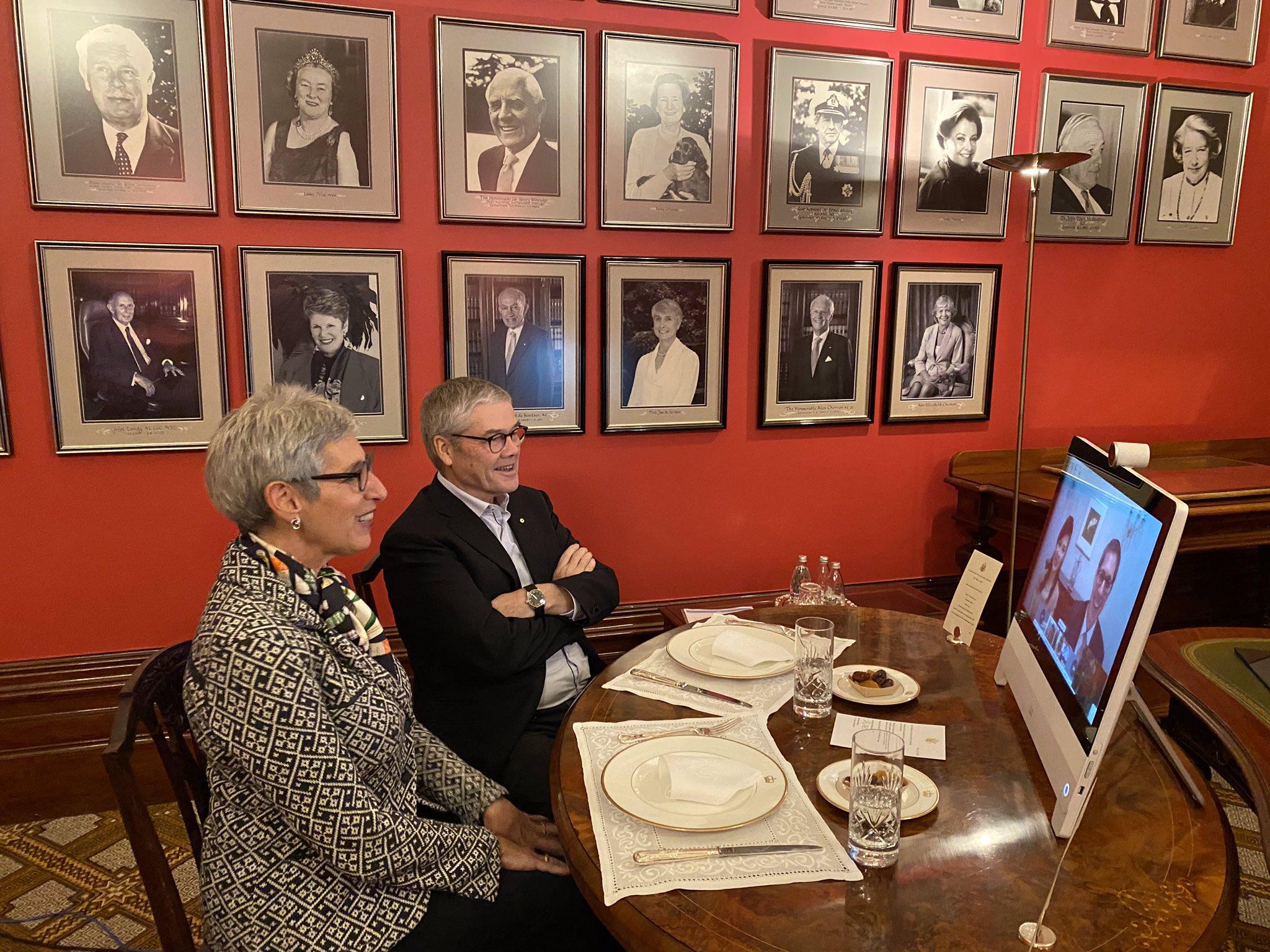 Introduction
The Governor's varied virtual program continued this week.
Body
The Governor continued her program of virtual visits this week, enabling her to speak with many members of the community who have adapted their ways of working and living during this period of physical distancing. Among the virtual meetings and visits this week, the Governor paid a virtual visit to Gekko Systems, a Ballarat-based company she has visited before, which has pivoted its business to develop a ventilator for use in Victorian hospitals, for patients who have been affected by COVID-19.
The Governor also conducted a video call with Eleni Butler, CEO of Family Safety Victoria. The issue of family safety and domestic violence is of particular importance during COVID-19, as victims of family violence by necessity have to spend more time with offenders.  The Governor heard about the steps that Family Safety Victoria are taking to assist victims of family violence access the help the need, and the particular challenges that organisations supporting victims of domestic and family violence are facing at the present time.
Muslims all over the world are currently observing the holy month of Ramadan, and the Governor and Mr Howard this week had the opportunity to participate in an online Iftar dinner, hosted by the US Consulate in Melbourne.  Together the Governor and Mr Howard have hosted and participated in Iftar dinners during their time in office, and were happy to be able to mark in a virtual way this important time for Victoria's Islamic community.
This week, the Governor made a virtual visit to one of Victoria's many mobile testing sites, at Bunnings West Footscray.  These mobile testing sites are a great example of cross-sector collaboration, and this visit gave the Governor and Mr Howard a chance to meet with and thank staff from the Department of Health and Human Services, and from the Department of Jobs, Precincts and Regions, as well as healthcare, pathology and shopping centre personnel.
There were also many video calls during the week, where the Governor was able to speak to representatives from a variety of organisations, to hear about the particular challenges that their industry is facing, and the ways that each organisation is working towards a 'new normal'.  Organisations such as the Melbourne Theatre Company and the Victoria Racing Club have had to dramatically alter their plans for 2020 – amongst others, the Governor heard about the ways in which these two iconic Victorian organisations are getting through this time of uncertainty, and planning for the future.