Feature Image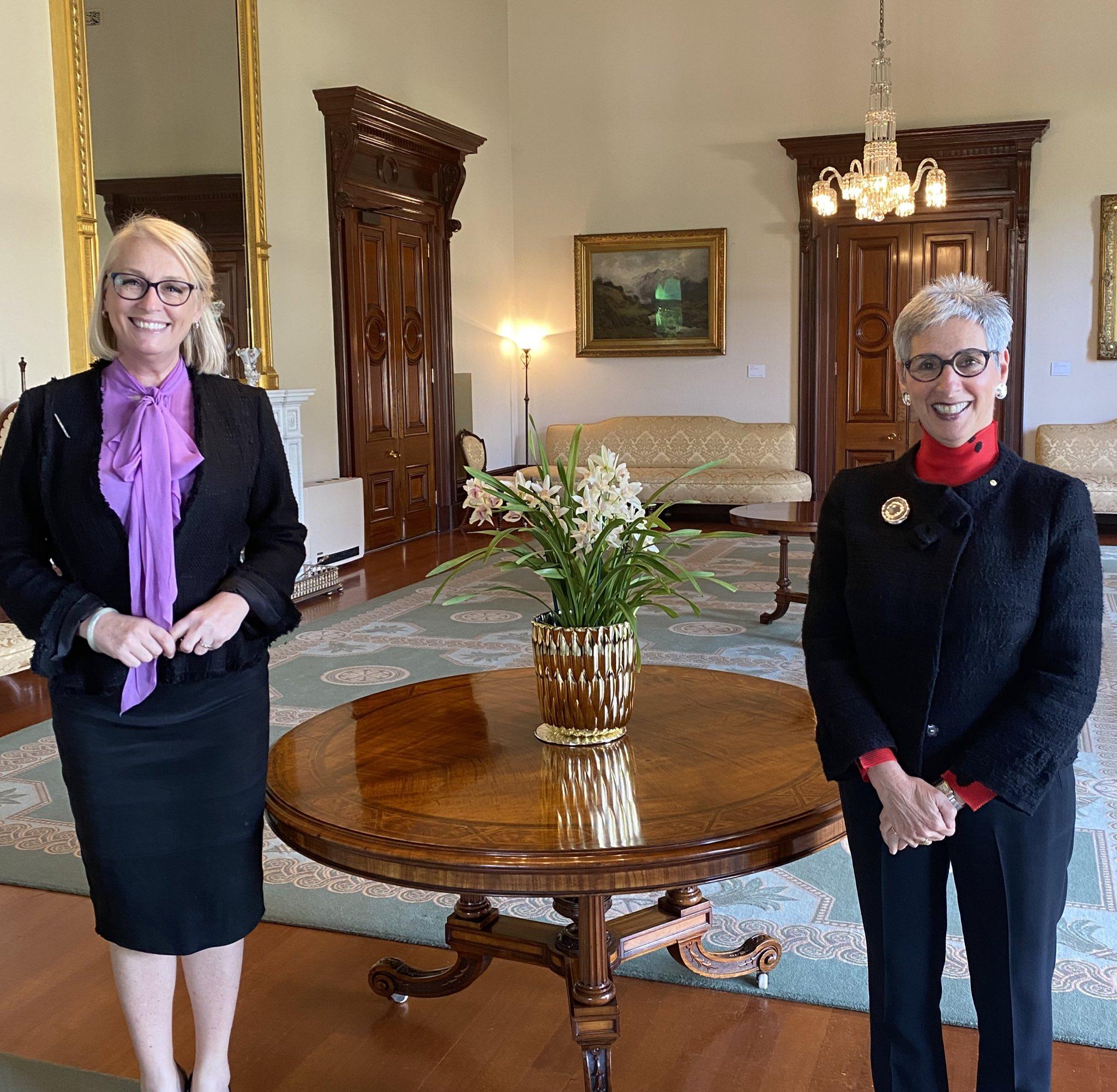 Introduction
The Governor's program continued to see more in-person calls at Government House this week.
Body
This week, the Governor's program continued to see more in-person calls at Government House, as the State slowly emerges from some of the requirements of physical distancing that have affected every aspect of life in Victoria – including for the Governor and Mr Howard – in recent months. These in-person calls complement the wide-ranging virtual program the Governor and Mr Howard have undertaken since the COVID-19 public health crisis began. Meetings in person this week with the Lord Mayor of Melbourne, Cr Sally Capp, and Victoria's Chief Health Officer, Prof Brett Sutton, provided invaluable opportunities to hear how the city, its businesses and its residents, are managing the crisis, as well as to receive an update on the State's response to the pandemic. 
The virtual program has continued, with the Governor this week having the opportunity to attend and speak at the BioMelbourne Network Women in Leadership Awards, recognising women who have made outstanding contributions to the biotech, medtech, pharmaceutical and health innovation sectors – sectors that are more important than ever in the current climate. 
The Governor and Mr Howard this week were also able to climb the scaffolding surrounding the Tower of Government House Victoria, to inspect the detailed conservation works that have seen this iconic Melbourne landmark repaired and restored in a way it has not been in almost fifty years, and which are now nearing completion.  Read more about the Governor and Mr Howard's visit to the worksite on the Tower here.
The Governor also continued meeting and speaking with representatives from many of Victoria's key industries, hearing first hand about the plans that organisations within these industries are putting in place to ensure they emerge from pandemic in the best possible position. Many organisations in Victoria have had to pivot and adapt their ways of operating and working during COVID-19, and the Governor and Mr Howard have seen many examples of the agility and adaptability of Victorian organisations, businesses and workers.