Feature Image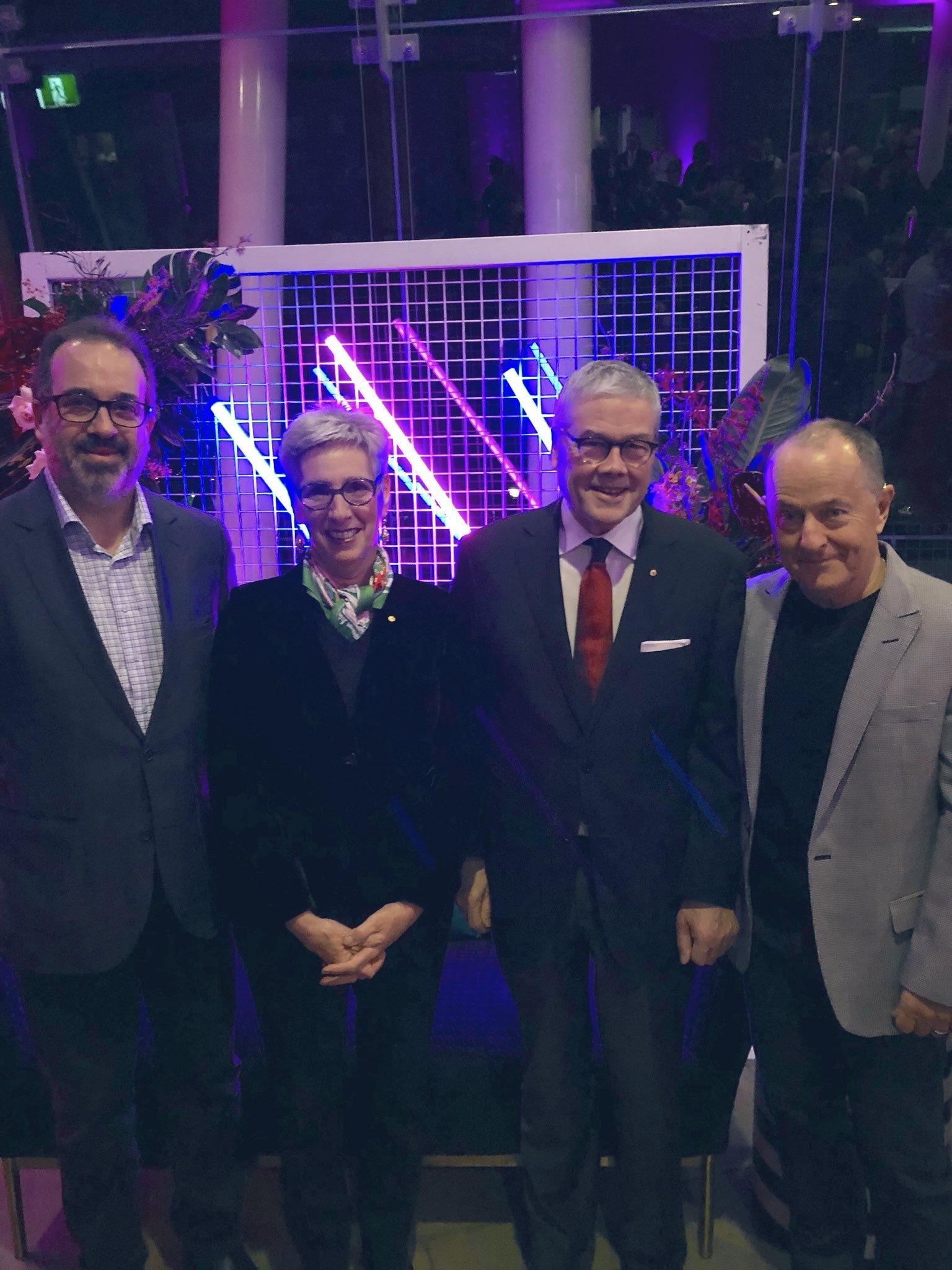 Introduction
Speech given by the Governor of Victoria at the White Night Reimagined Official Function
Body
First, I acknowledge the Traditional Owners of the land upon which we are gathering and pay my respects to their Elders past and present and to any Elders here with us this evening.

Tony and I are very pleased to be here for this year's White Night – already a favourite event, and now reimagined to delight us all even more.

Standing in this modern building – adjacent to the heritage building across the way, and within these historic gardens, I am struck by the juxtaposition between old and new.

When it comes to the old, our most important point of reference of course is the history of the many millennia through which this land has been cared for by our first peoples.

In more recent history, we cast our minds back some 170 years, to a young (38 year old) Charles La Trobe who, as the Superintendent and later Lieutenant-Governor of Melbourne - and despite a variety of governance issues in the fledgling colony - is credited with a vision for the building of this city.

He certainly knew that gardens mattered, and he effectively ringed the young city of Melbourne with them, including the 26 hectare site of these Carlton Gardens.

He knew that great public buildings mattered and saw many of them underway: the University of Melbourne and the State Library amongst them.

And he certainly understood the need for culture for a community's well-being and prosperity. He supported music and art to that end.

And so, from those perspectives, it would be no surprise to him to contemplate crowds gathering in these gorgeous gardens this evening.

It would be no surprise that visual arts and performances would entice us from our homes, rugged up and well insulated against the wintry chill.

What would I think surprise him however – indeed, amaze him – is what is actually drawing the crowds on this occasion.

He could never have imagined White Night. I am sure of that because, even those of us born a century or more since La Trobe's role ended here, similarly could never have imagined anything like it at all!

It is breathtakingly beautiful. Provocative. Varied. And exciting.

Just outside this door, the Spiritual Realm awaits us. Mysterious creatures and a magical transformation of the gardens into a world of myth and imagination. And then there's Mad Max – a particular crowd pleaser– showcasing so many different artistic skills.

Congratulations David Atkins, Artistic Director of White Night Reimagined, and to his entire team for the wondrous works around our city.

And thank you to Visit Victoria, Creative Victoria and the City of Melbourne, whose teams have worked skilfully to coordinate the massive logistical undertaking that is White Night Reimagined.